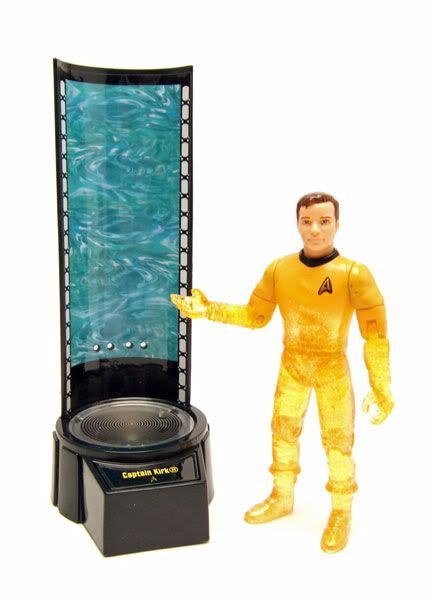 Figure Name: Captain James Kirk
Manufacturer Playmates Toys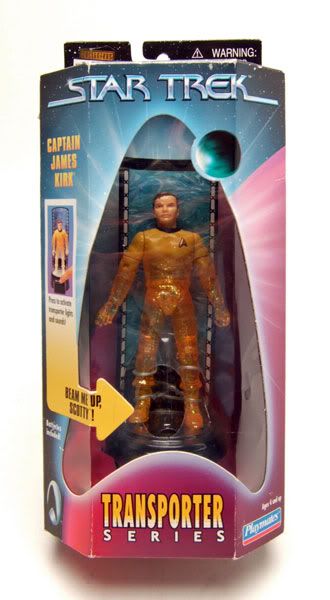 Playmates released Captain Kirk as part of it's boxed assortment of Transporter Series figures.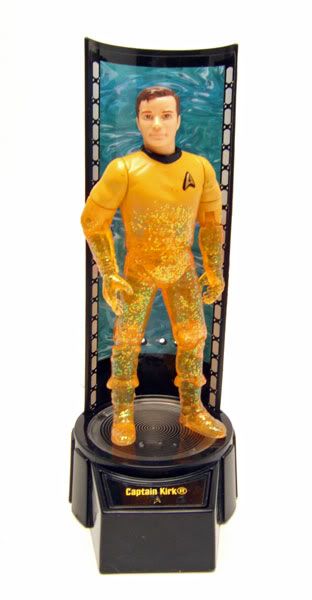 The Rundown: Another entry in the Playmates Transporters figures, Mr. Shatner himself: Captain James T. Kirk! Sure, the figures are kinda one-trick ponies, but they make cool display pieces at least!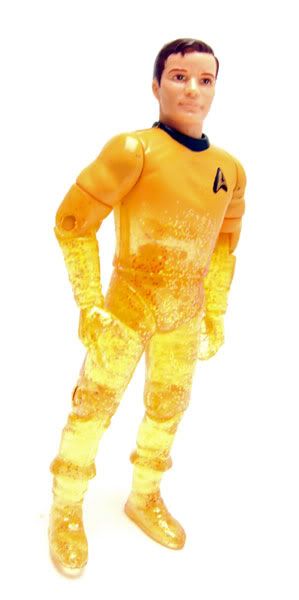 Kirk here is the same as his classic crew release, meaning he's got a pretty solid Kirk likeness, and a decent bit of articulation. As with most playmates figures, he has the dreaded "V" croitch, meaning he's not gonna look good posed sitting down. If you're a Playmates fan like me though, you can pretty easily overlook that.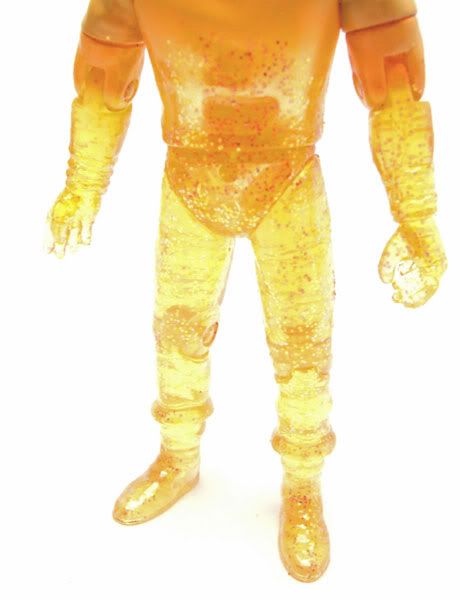 The big difference in this release is (of course) the fact that he's molded in a yellow translucent plastic with little bits of glitter mixed in to simulate the transporter effect. Put the figure on the base, press the button, and your treated to a light-and-sound show emulating the classic series beaming effect. I think it works best on the figures molded in yellow like Kirk here.
Accessories: Kirk comes with his transporter base, which has a removable backer and his name printed up front.
Want to read his bio?