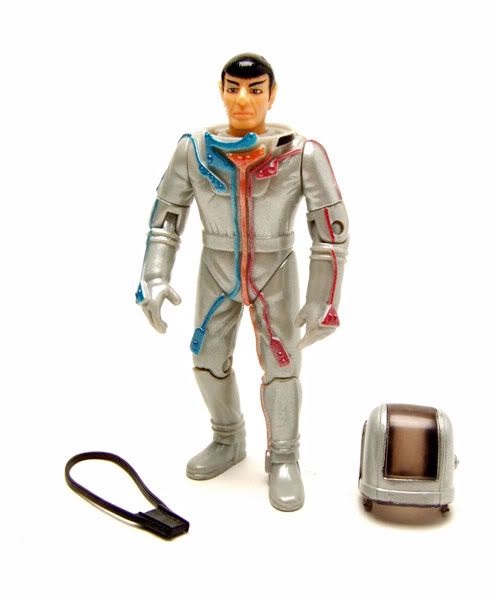 Figure Name: Mr. Spock (Environmental Suit)
Manufacturer: Playmates Toys
Mr. Spock was released boxed as a Toyfare Exclusive.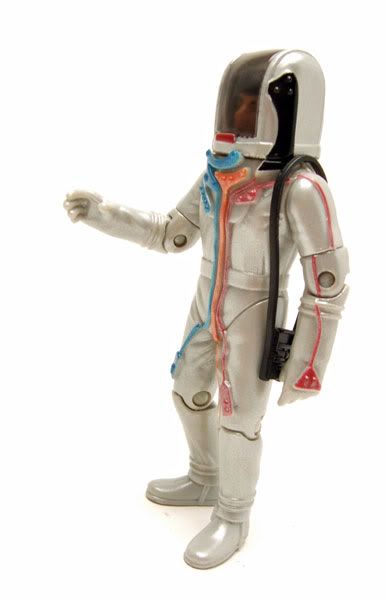 The Rundown: Man, I love the classic series environmental suits! Art Asylum/ Diamond Select have sadly never tackled the crew in these suits, but thankfully Playmates did put out a few in both it's 4 inch and 9 inch scales. Spock here was one of the 3 released in the 4 inch scale, along with a single carded Kirk and an interphase Kirk from a multi-pack.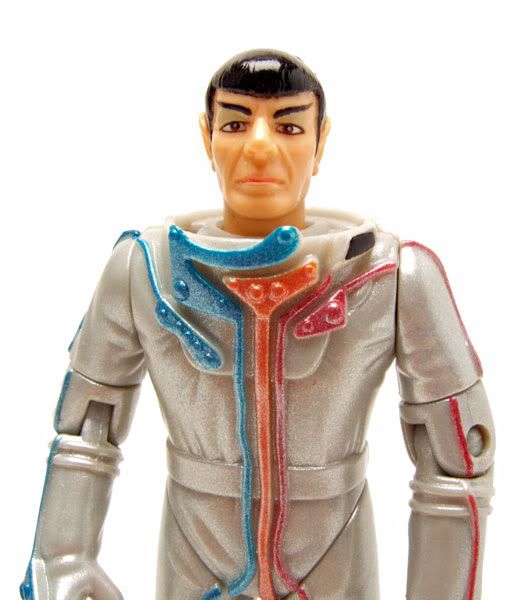 The head sculpt is the same one used on all the 4" scale Classic Spocks. It's quite good and looks very much like Nimoy.
The sculpt for the suit is the same as the one first seen on the carded environmental suit Kirk. The Spock version has more of a silver sheen to it than Kirk's. The sculpt is very good and is pretty much dead-on the show.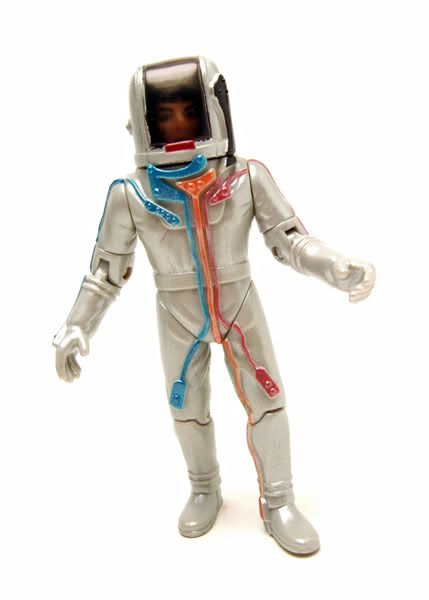 And here he is again with the helmet in place. The fit of the helmet is pretty much perfect. The viewport portion of the helmet is cast in a black translucent plastic to mimic the thin screen material used on the prop. It looks fine, and you can see enough of the face through it to know who it is under there.
The nice thing about this figure (and the Kirks) is that with a little work you can do some head switches to fill out the rest of the crew in environmental suits. I've done this for everyone (except Uhura) and they look great together on a shelf. When I get around to Kirk, I'll throw some pics of the rest of the crew in with him.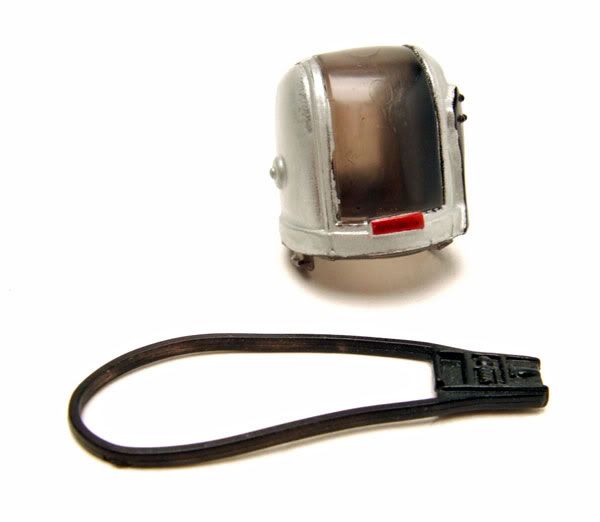 Accessories: The Toyfare exclsuive figures are usually pretty light on accessories. Spock only comes with a display stand (not pictured and a tricorder too. I threw the hlemt in the pic too because it's sort of an accessory...
-James