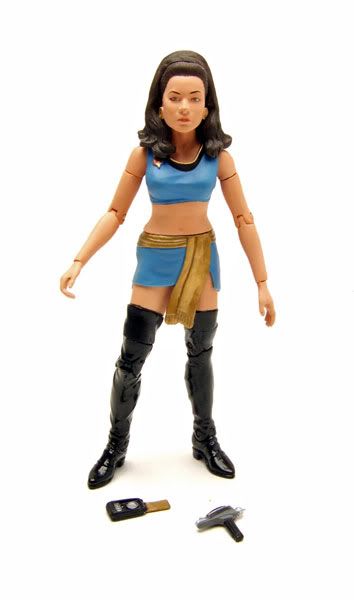 Figure Name: "Mirror, Mirror" Marlena Moreau
Manufacturer: Diamond Select Toys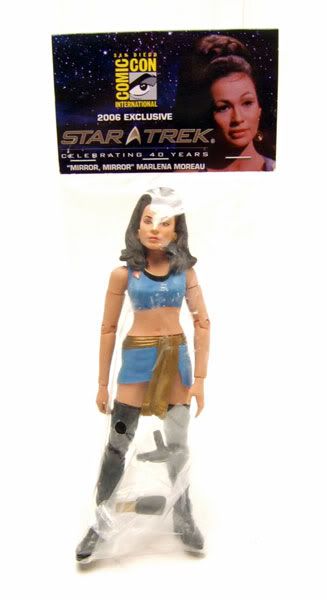 Diamond Select released Moreau first as a bagged 'giveaway' exclusive at the 2006 Comic-Con...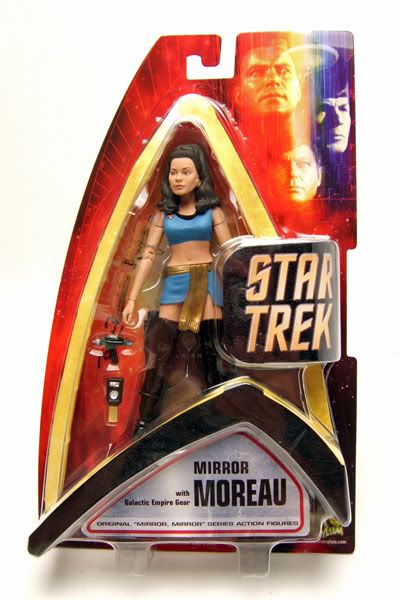 ...and then later as a Diamondselecttoys.com exclsuive limited edition signed carded figure. The figure was autographed by Barbara Luna (the actress that protrayed Moreau) on the cardback before the figure and bubble were attached-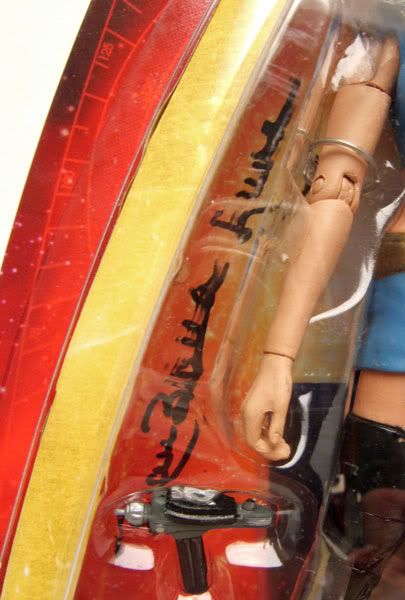 Kinda tough to make it out in a pic, but there ya go.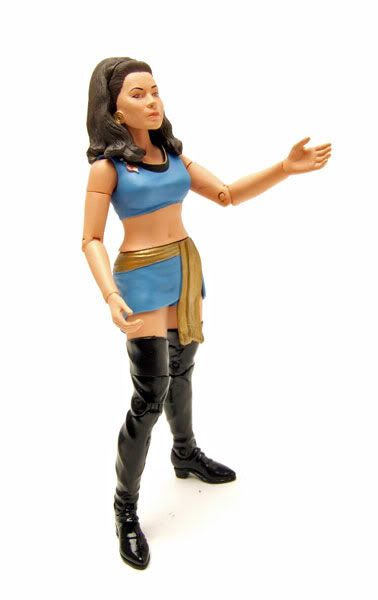 The Rundown: This figure was quite a pleasant surprise. I never really expected DST to finish off the Mirror crew, and I definitely never expected a Moreau...but that's exactly what we got at the 2006 Comic-con. DST produced the rest of the unfinshed crew as seperate reatiler exclsuives. When you bought the full set, you got a free bagged Marlena Moreau figure!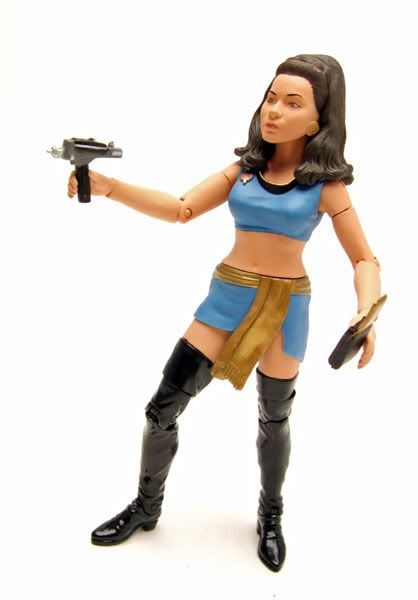 The body sculpt is really great, with plenty of articulation. The same basic body is used for Uhura with only slight modifications, but it really is fine for both.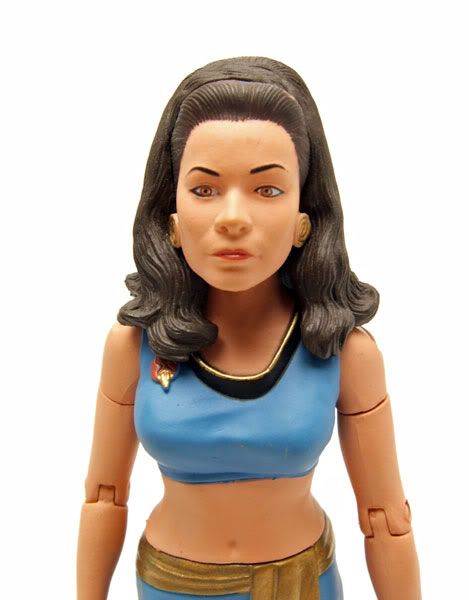 The head sculpt is nice, and looks sufficiently like Luna that you'll know who it is (the hair sculpt is especially nice). My only complaint is that it's a bit on the large side and sits a little low on the neck. Not enough to detract me from liking the figure, but your opinion may differ.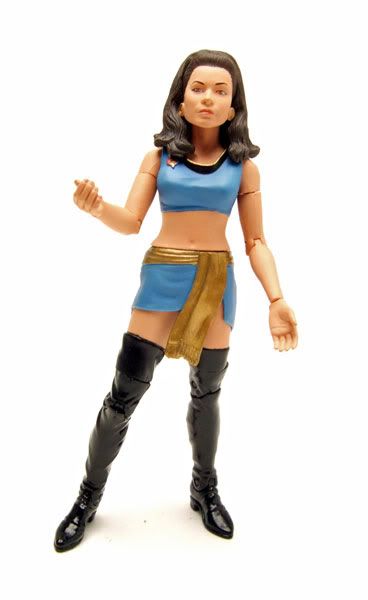 As with a bunch of the other AA figures, there's some use of the rubbery material here. In Moreau's case, the figure's skirt is made from the material. Again, I'm worried about it's longevity, but for now it looks fantastic.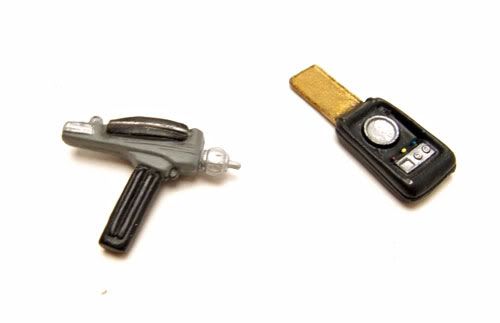 Accessories: Moreau included the same accessories in both her bagged and carded versions: a phaser and a communicator.
Overall, a pretty sharp figure with a few minor complaints on the head. She's pretty pricey sometimes, but if you keep an eye out you can occassionally get a good deal on her. She's not essential to a TOS display, but she's a must-have for a "Mirror, Mirror" fan!
-James