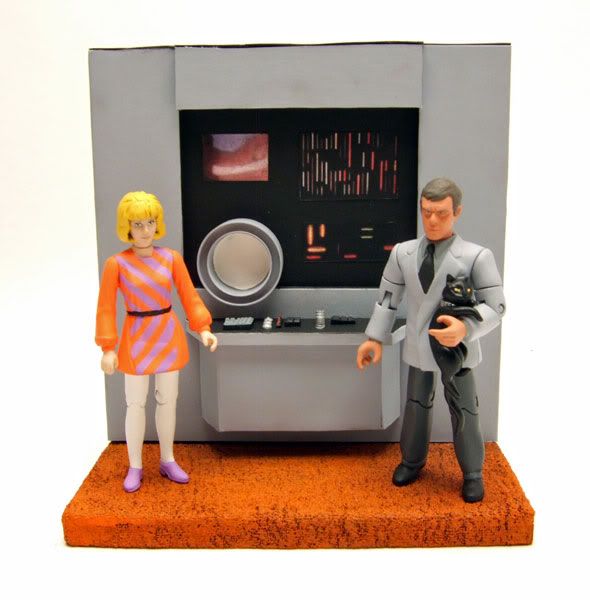 Figure Names: Gary Seven, Roberta Lincoln, & the Beta 5 Computer
Made by customizer Matthew Hackley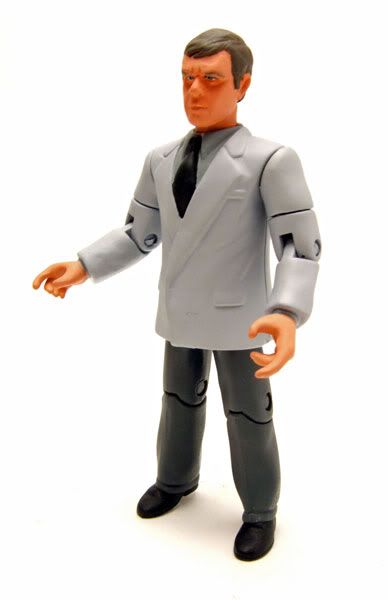 The Rundown: Continuing the series of "What if Playmates had kept the license?" customs.... here's the "Assignment: Earth" set! I LOVE "Assignment: Earth". It's probably in my top five episodes of Star Trek and I REALLY wish the episode would have turned into a spin-off series as Roddenberry and the producers had hoped for. Say what you will about him being a Doctor Who ripoff...I love Gary Seven and would have totally dug seeing more of his adventures. Which is why Gary Seven and friends were right at the top of my figure wishlist. When Matt sent these over, I had to pick my jaw off of the floor! These were the figures I had always wanted, with a little bonus thrown in! Let's take a look!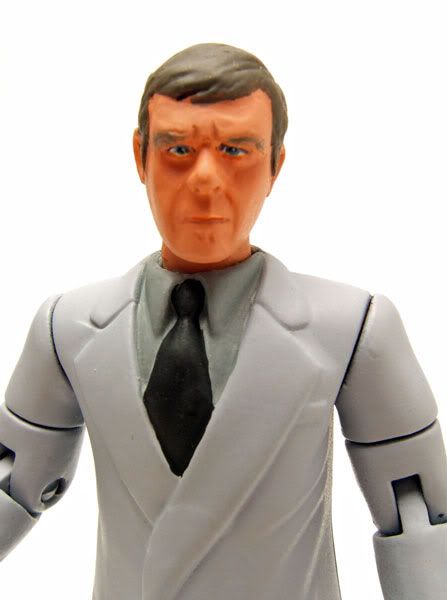 First up is Gary Seven- Man, look at that head! He really nailed Robert Lansing's unique features: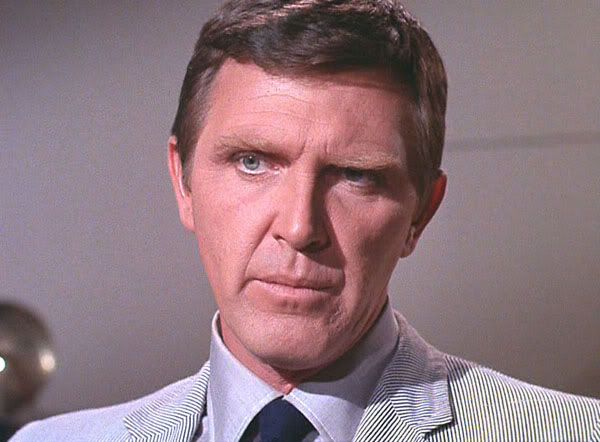 The head sculpt is great, and it's the perfect body base. Matt and I decided on Gary's lighter suit from later in the episode. I feel it is Gary's more memorable look. Oh, and what would Gary be without Isis?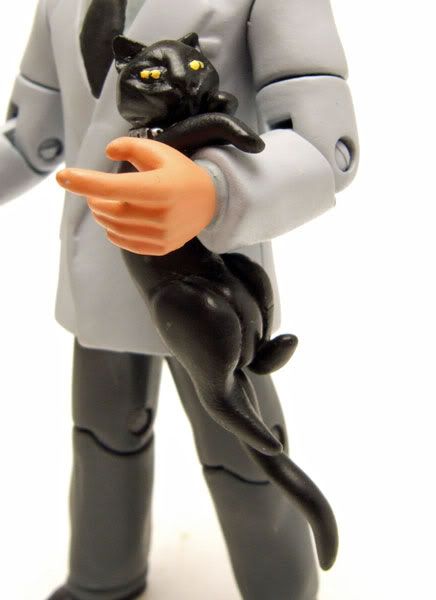 She hangs on to Gary's arm perfectly and really brings it home that this is Gary Seven!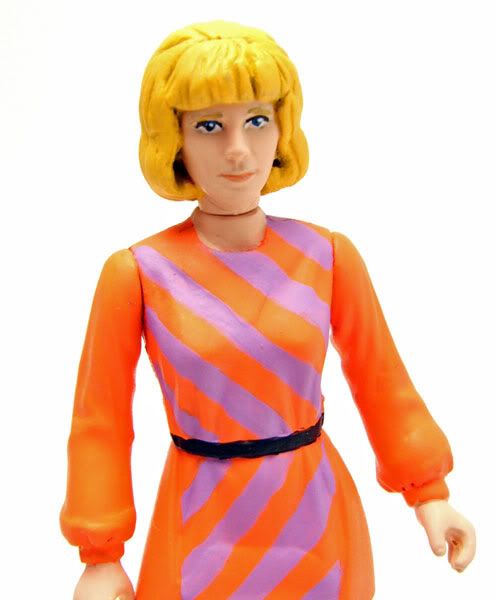 Next, Roberta Lincoln. Teri Garr had a really 'mod' look going in the episode, and Matt captured this quite well. He got her messy bob-cut just right, and check that outfit!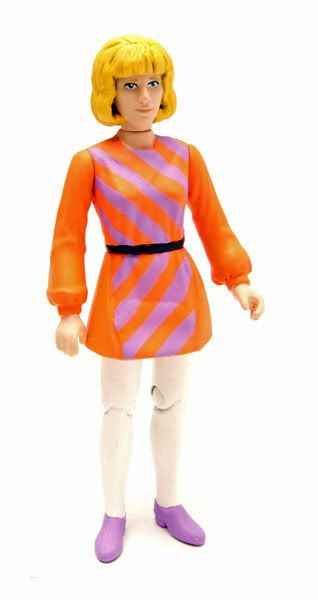 She looks ready to get caught up in the whirlwind adventures of Gary, Isis....and the Beta 5 Computer!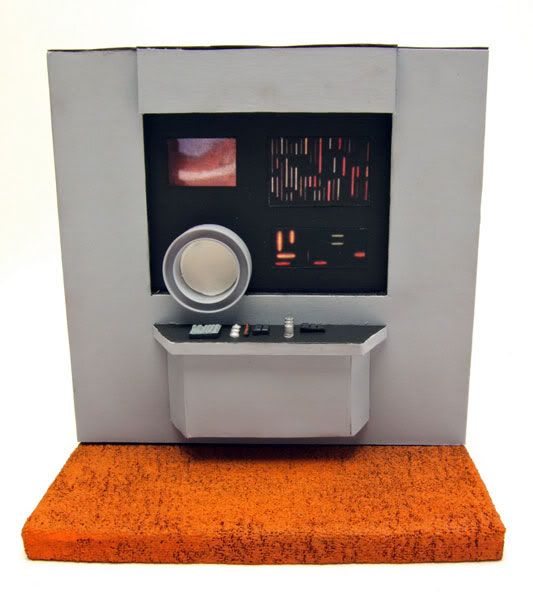 When Matt said he had a little bonus item to throw in because of my love of Gary Seven...I figured it would be Isis. No, it wasn't just Isis...it was a full Beta 5 Computer display environment! The display looks fantastic! There's even real 60's-style carpet at the base! And look at the detail on the controls: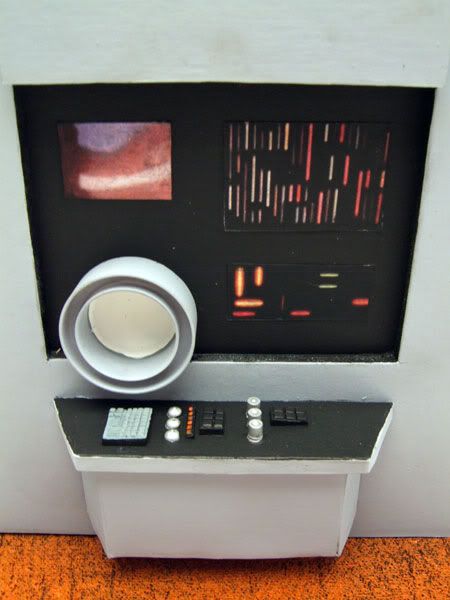 I mean seriously, looking at this...how cool would it have been if playmates had done this as one of their "Alien Series" style multi-packs? Sure, the computer wouldn't have been as detailed as Matt's and would have probably just been a flat image on cardboard, but still....how awesome would that have been! Sadly, it was never to be....but at least we can dream-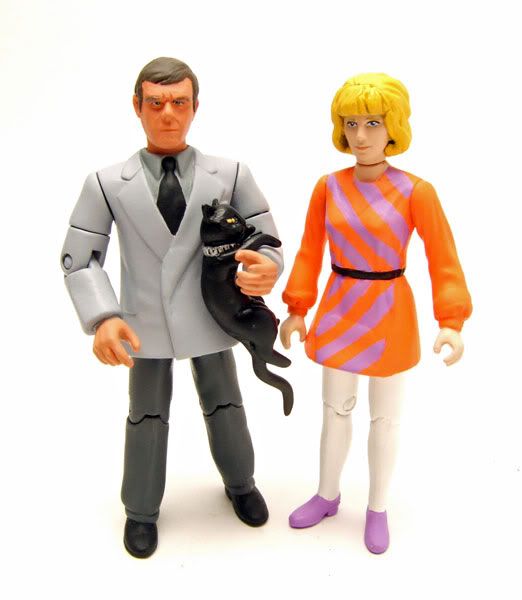 -James