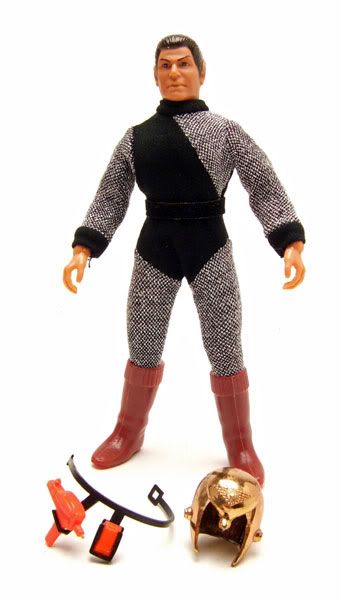 Figure Name: The Romulan
Manufacturer: Mego Toys Corp.
The Romulan was released carded as part of the third series of Mego 8" Star Trek figures (yeah, no carded pic on this one).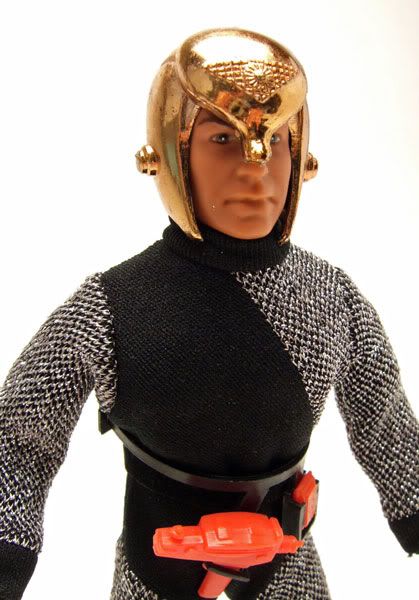 The Rundown: Here he is...the holy grail of the Mego 8" Star Trek line: The Romulan! The 3rd series of Trek Megos are all tough, but the Romulan (due to his superior quality) is the most sought after of the bunch. Is he worth the hype? Oh yes. Yes, he is.
Though most folks only display him with the helmet on, there's still one fine headsculpt under there. The sculpt has has a resemblance to Mark Lenard, which is fnatastic if you do choose to display him sans helmet. But really, if you have the helmet... you're gonna display him with it on. That helmet is awesome.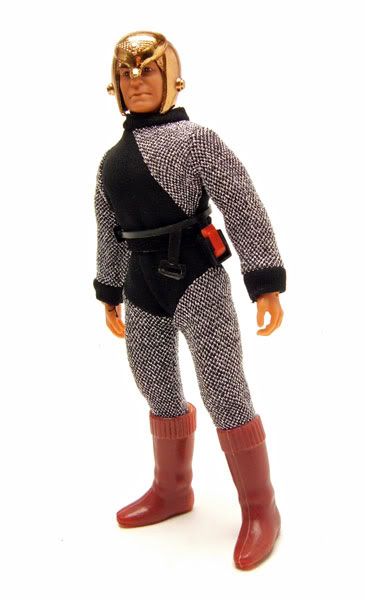 Mego missed the mark with ALLOT of the 8" Trek stuff...but I feel like they really got it right with the Romulan. The outfit is pretty close to the screen version, much closer than most of the other alien figures.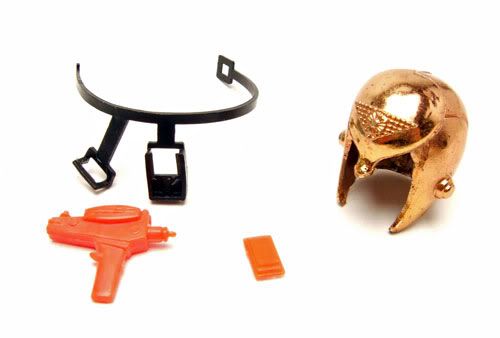 Accessories: So, yeah, you get the same old belt, phaser, and communicator....but I can ignore the reuse because of his other accessory: the beautiful gold Romulan helmet! Is incredibly well-sculpted, and fits the head just about as perfect as you could hope for.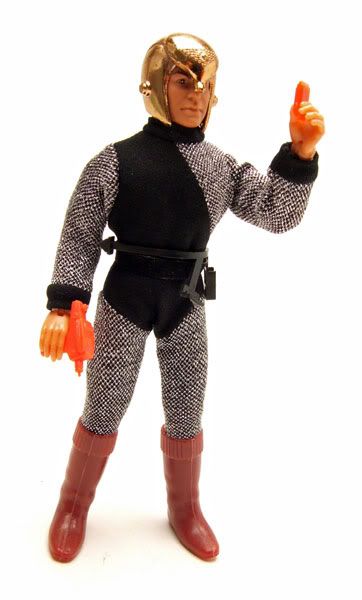 So there he is... Even if you have to plug in the Diamond Select Reissue, no 8" Mego figure collection should be without this figure. He truly stands out as one of the shining pieces in the set.
-James