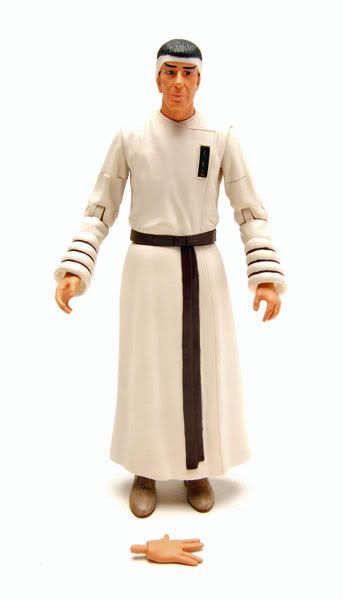 Figure Name: Mr. Spock (as seen in "Star Trek IV: The Voyage Home")
Manufacturer: Diamond Select Toys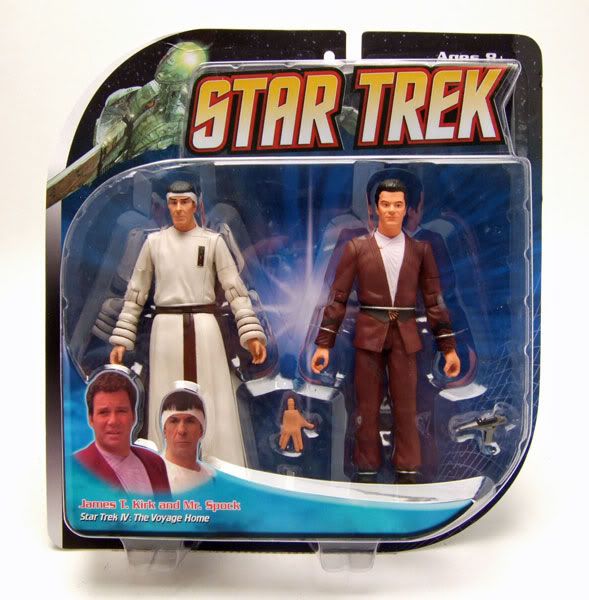 Diamond Select released this Spock as a part of a "Star Trek IV: The Voyage Home" 2-Pack.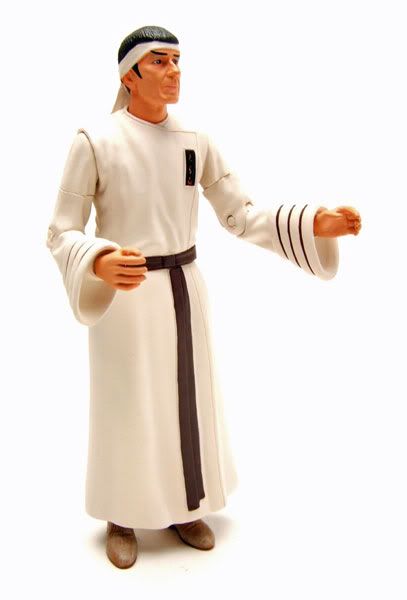 The Rundown: Wow! I can't believe I'm actually spotlighting this pack! I thought for sure we were probably another year from this actually coming out (if it actually made it out at all) based on DST's recent track record. It's a real treat to get a product relatively on time...especially when it's this nice! Both figures are really nice! I've been waiting for a robed Spock for a long time; thankfully, this one was worth the wait...
There's a few reused parts on this one, but nothing major. The head looks like it's been slightly retooled from the TWOK one. The headband is sculpted on, and the head seems slightly thinner for some reason, but maybe the hidden ears are throwing me off. The head is a really good sculpt, and the paint is sharp, but he does have a slightly happy look to his face that makes it seem maybe just a smidgen off. I still dig it though, and since Spock is pretty amusing in Star Trek IV it kinda works.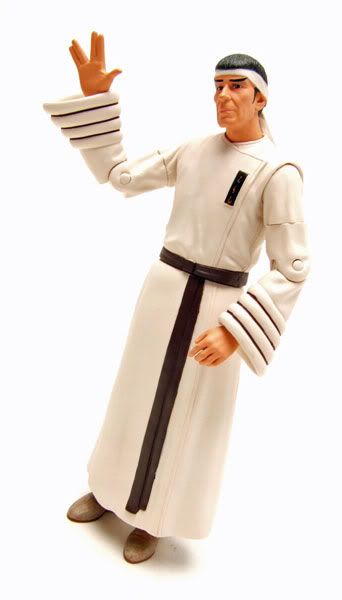 The robe sculpt is FANTASTIC. The sleeves look like they hang just right when he has his arms forward and they have that sort of 'puffy' look from the movie. The lower robe is made of a rubbery material... much thicker than the stuff used for the AA TOS uniform shirts. There's fully articulated legs under the robe that appear to be repainted TWOK legs. The leg articulation is pretty much useless because of the robe, but there's really no way of getting around that.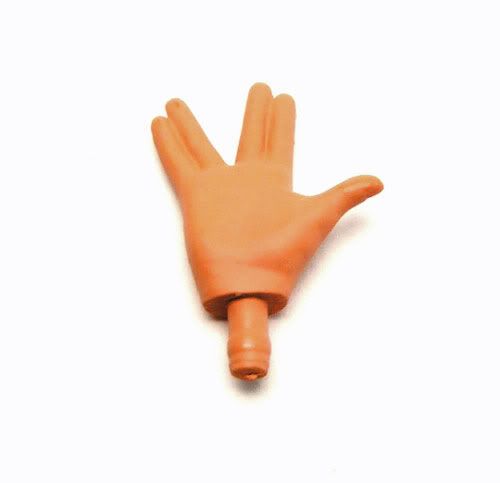 Accessories: It seems like Spock is only supposed to come with the extra interchangeable 'salute' hand. I figure the other stuff goes with Kirk. It would have been nice to get something else with Spock, but he doesn't really use much in the movie so it's understandable...but a boombox would have been cool. ;)
Great figure that's been a LONG time coming! And he comes with a cool Kirk too: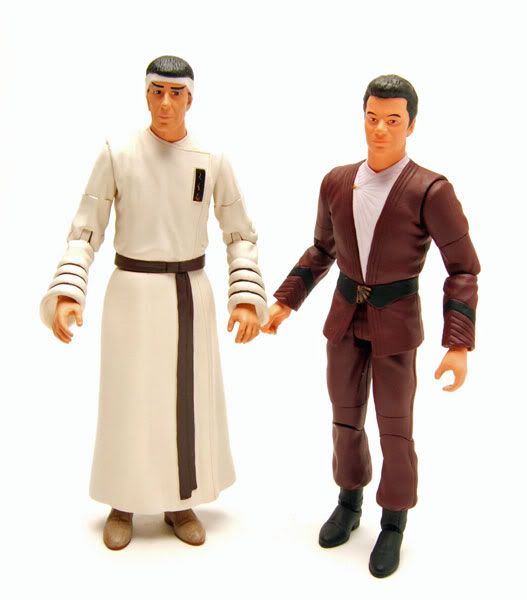 More on Kirk tomorrow...
-James