Figure Name: Nurse Christine Chapel
Manufacturer: Playmates Toys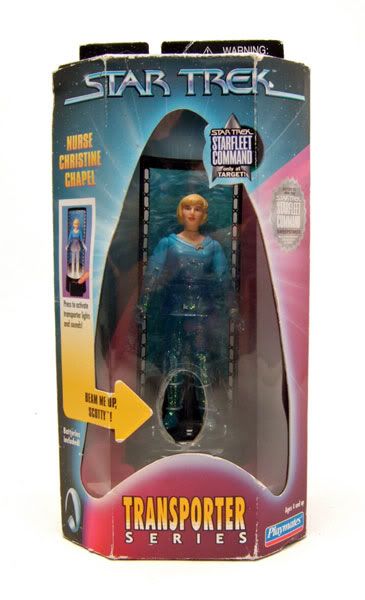 Nurse Chapel was released boxed as part of the Target Exclusive Tranporter Series.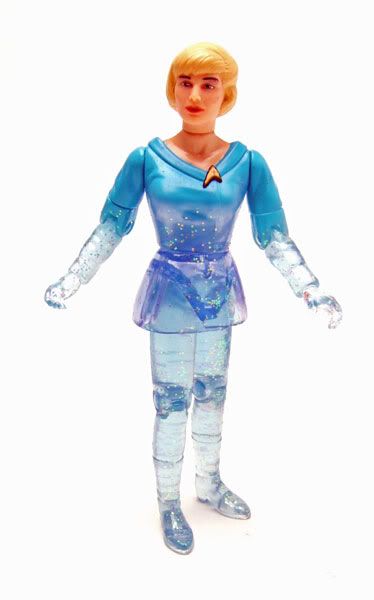 The Rundown: Playmates rounded out the rest of the classic crew in the Transporter Series by releasing the stragglers that didn't make it into the first wave as Target Exclusives. Thankfully, the often-overlooked Chapel made the cut! Buy the figure and reenact your favorite Chapel beaming scenes from "What Are Little Girls Made Of?" and "The Paradise Syndrome"!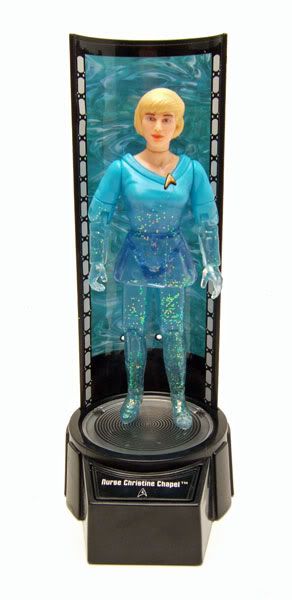 You know the drill with the Transporter figures, right? Stick the figure on the base, press the button and watch the magic happen! The base emits a Transporter sound effect and a light 'beams' up from the base to illuminate the figure. A cool effect and a nifty idea for figure variants!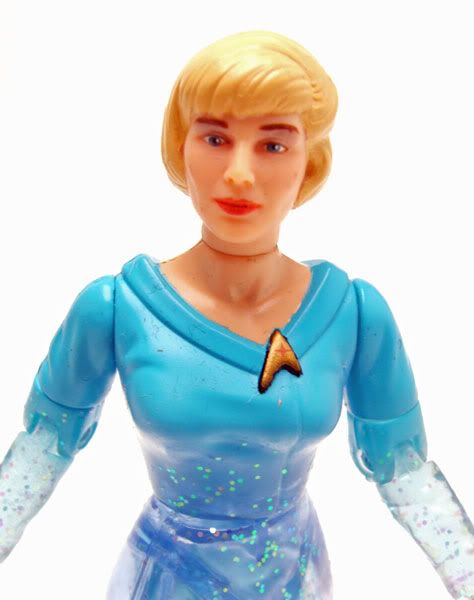 The sculpt on the figure is the same as the regular release Chapel. The head sculpt is pretty good here, especially the hairdo!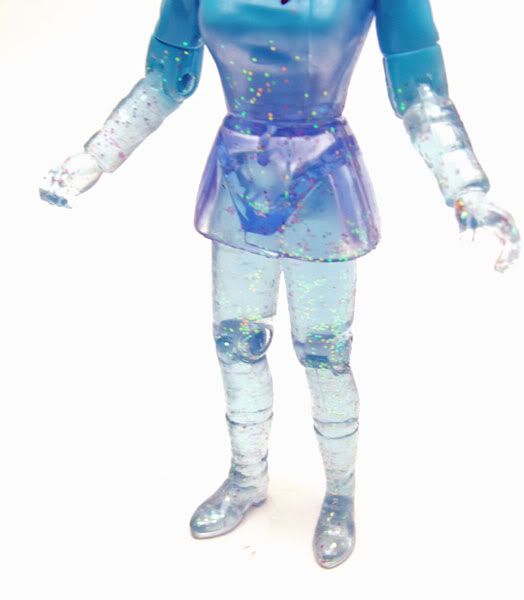 As with all the Transporter Series figures, everything below the chest is molded in a translucent plastic with bits of glitter thrown in. In Chapel's case, the plastic used has a blue tint to match her uniform color. So the figure looks a bit strange on it's own, but great on the base!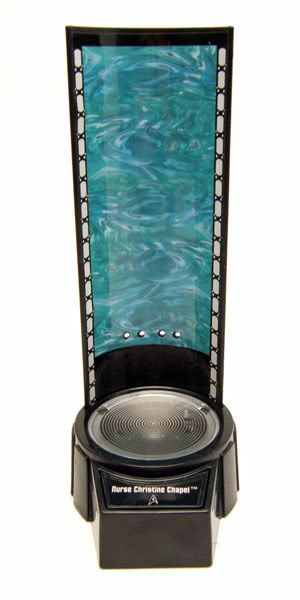 Accessories: Chapel, like all the Transporter Series figures, doesn't come with any accessories excpet the incredibly nifty base! It even has her name printed on it so she knows where to stand...
Want to do some reading?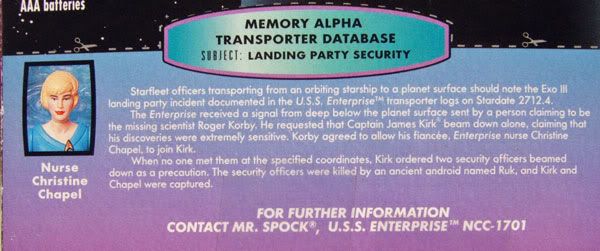 -James