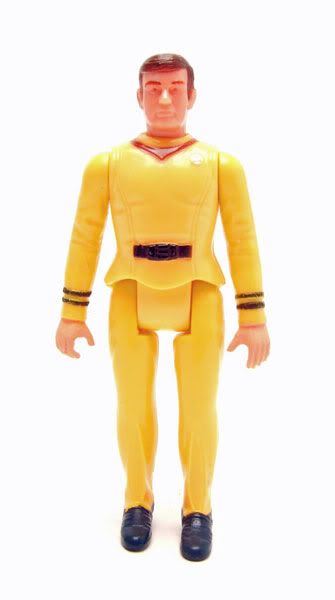 Figure Name: Decker
Manufacturer: Mego Toys Corp.
Decker was released carded as part of Mego's 3&3/4" Star Trek The Motion Picture figures. (Sorry, no carded pic)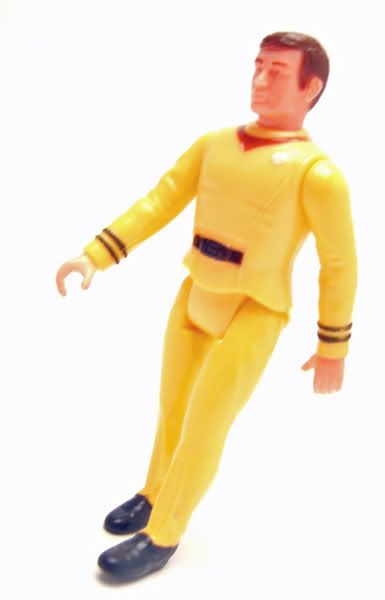 The Rundown: Poor Decker...he really got it rough in "The Motion Picture"; it was just bad news after bad news for him. Well, this figure kinda fits right in with that.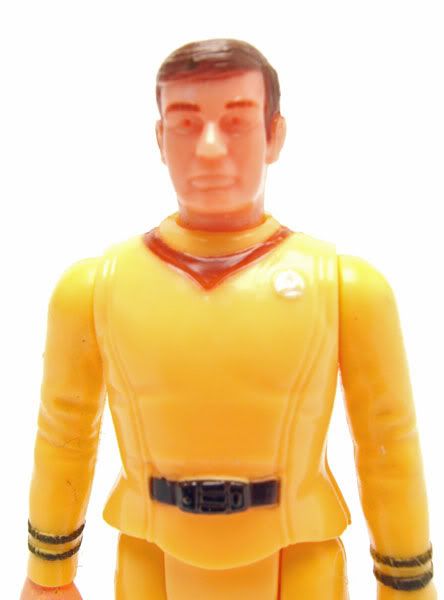 As I've mentioned in my other Mego TMP spotlights, I think the line is pretty awesome. The aliens are fantastic, and the crew (while not quite up to par with the aliens) are allot of fun too. The place where the crew figures really shine is in the head sculpts. Unfortunatley, Decker is the one I see as the biggest failure in the bunch. The head doesn't really look anything like Stephen Collins in my opinion. That's a really bummer when all the other heads are pretty strong.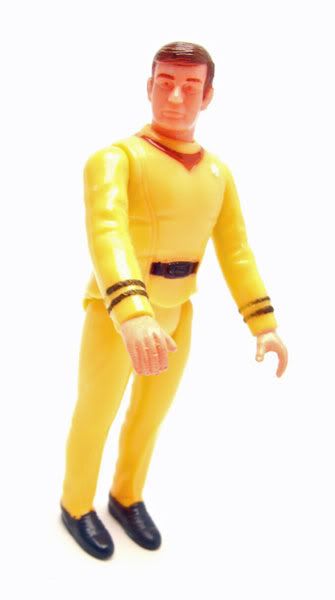 The body is the same standard fare as the other crew; there's 5 points of articulation on a pretty well detailed body. Sure, they are a bit hippy, but it's a product of the time- sculpting at this scale then wasn't what it is now. Oh, and I honestly don't remember seeing Decker in a yellow uniform in the film though...could be my failing memory or it could be based on conceptual, promotional, or deleted stuff.
So, yeah, probably my least favorite of the line...which is a shame because I really like Decker.
-James