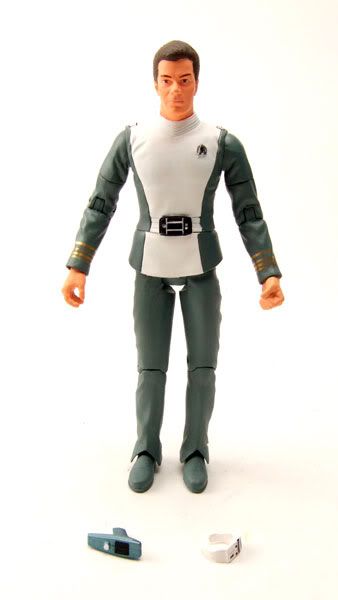 Figure Name: Admiral James T. Kirk
Manufacturer: Diamond Select Toys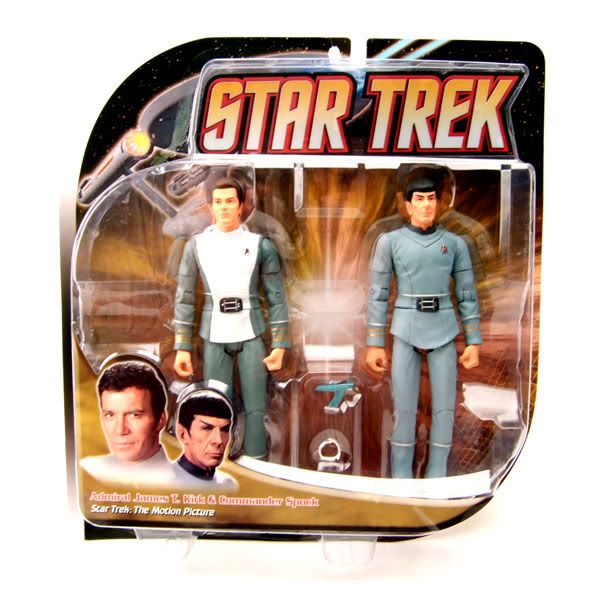 Admiral Kirk was released by Diamond Select Toys in a carded 2-Pack with Commander Spock.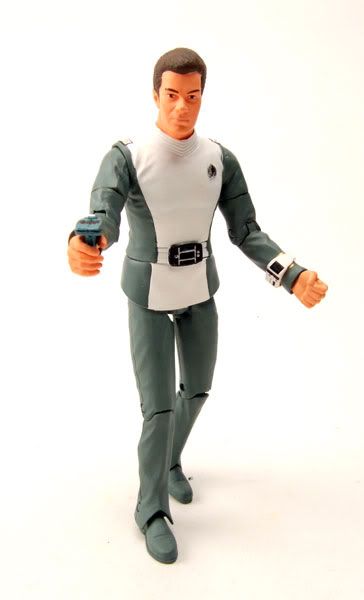 The Rundown: Diamond Select made it's first foray into figures from Star Trek: The Motion Picture with this 2 pack. This version was realeased to comic shops, and a version with a gray suited 'Captain' Kirk was released to Toys R Us. As of this writing, Kirk and Spock are the only characters that have been released by Diamond Select in TMP uniforms.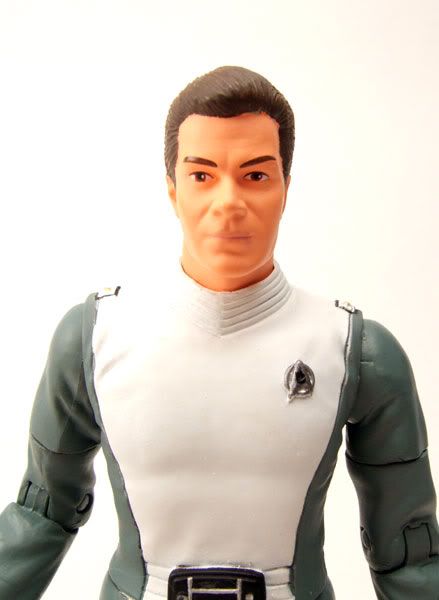 I expected Diamond to cheap out and just use the mediocre head sculpt from the TWOK Kirk figure, but they actually made a new, slightly younger looking head! The face is alot less 'pinchy' than the TWOK head, and the hair is more wavy and alot less curly. I feel it's a MUCH better sculpt. I actually bought an extra to pop the head and throw it on the TWOK body. Looks much better!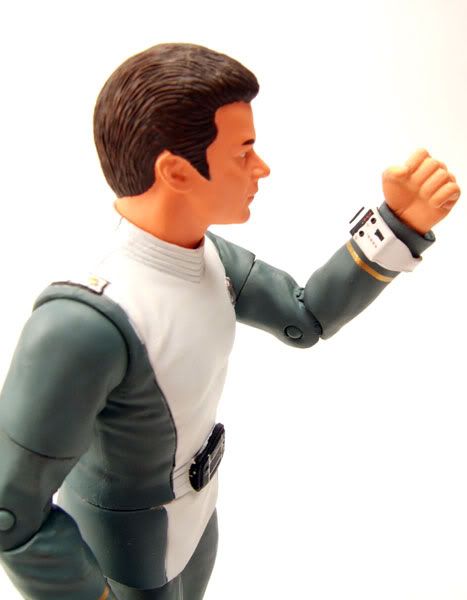 The paint and sculpt are bothe very nice and capture the details of the uniform well. The body is nicely articulated and can strike alot of poses! Phaser at the ready!-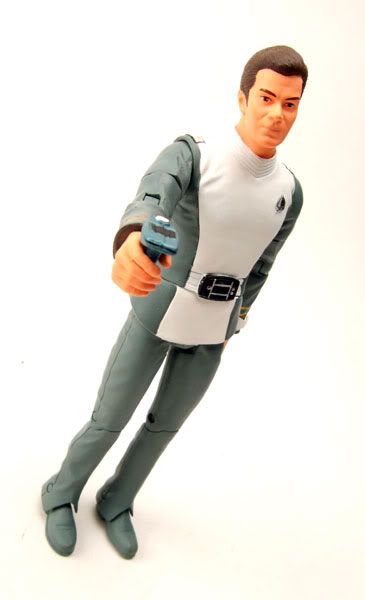 ....and inspecting the Enterprise-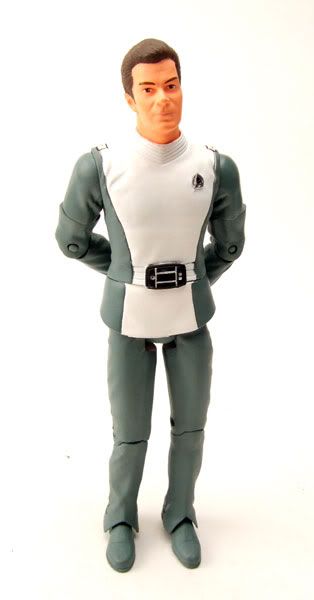 As you might be able to tell in that last pic, there's just one nitpick I have with this figure. The wonky leg syndrome-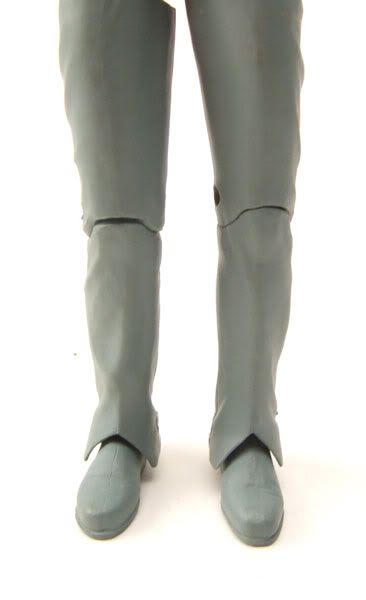 Diamond Select reused the legs from the TNG Data figure and there's something a little off about them. The left leg sorta bows in towards the right and gives the figure an odd stance. While it's not nearly as bad on the Kirk as it was with Data, it is unfortunately still there. While it's by no means a deal-breaker, it's still something that should have been corrected. Overall though, cool figure. I just hope DST makes more of the crew! I've customized some, but I'd much rather just buy them ;)
-James