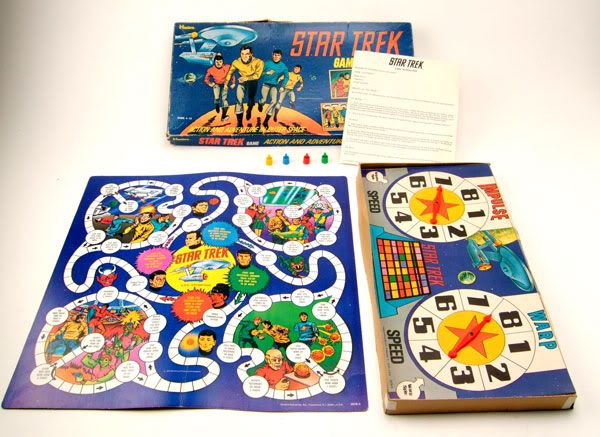 Item name: Star Trek Game (1974)
Manufacturer: Hasbro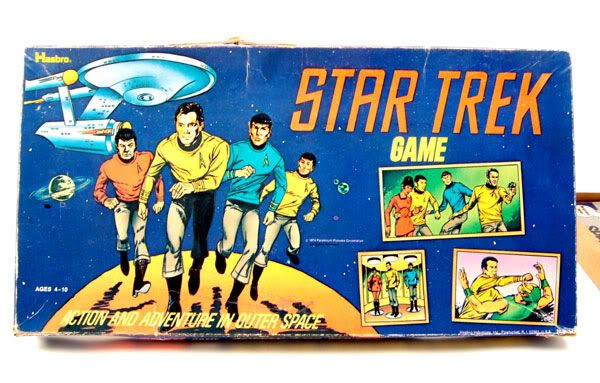 The Rundown: I like board games. I like Star Trek. So I have alot of Star Trek games floating around the house, most of which haven't been played (since I don't have alot of adult friends that would enjoy partaking in "Action And Adventure In Outer Space" as this game promises). But now that my oldest son Blaze is almost 7, I've got an eager and willing partner to play any game 'for 2 or more players'. So last night we pulled down this puppy so I could play it before doing this rundown.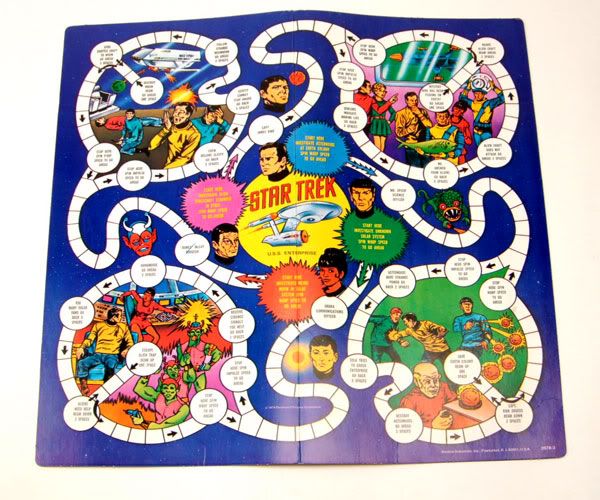 The first thing that grabs you with this are the illustrations. The game, board, and 'control station' all look heavily influenced by the look of the Gold Key comics. That's not a bad thing...I love the Gold Key stuff.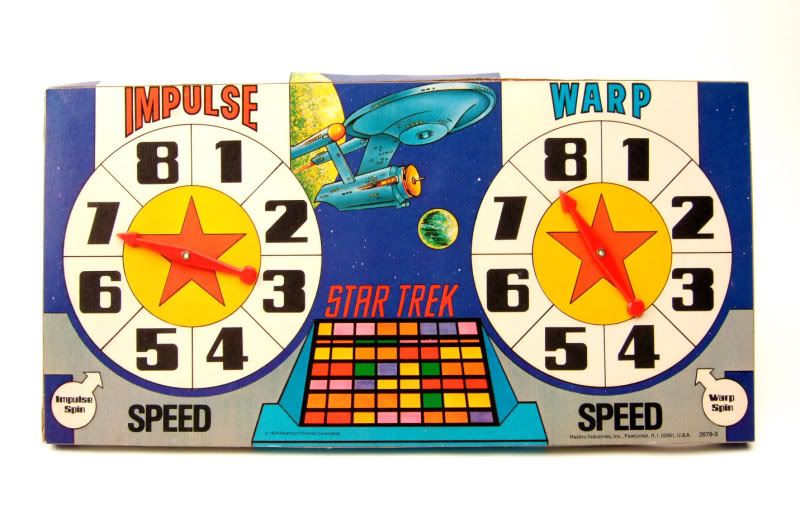 Game movement is controlled by spins on this control panel. Warp is used before you get to your planet mission, impulse is used when you reach your planet and begin your mission. You have 4 missions to choose from...going only by the illustrations (because they are more exciting than the actual descriptions of the missions) the missions appear to be-
A planet where the crew gets sleepy and Spock gets a headache.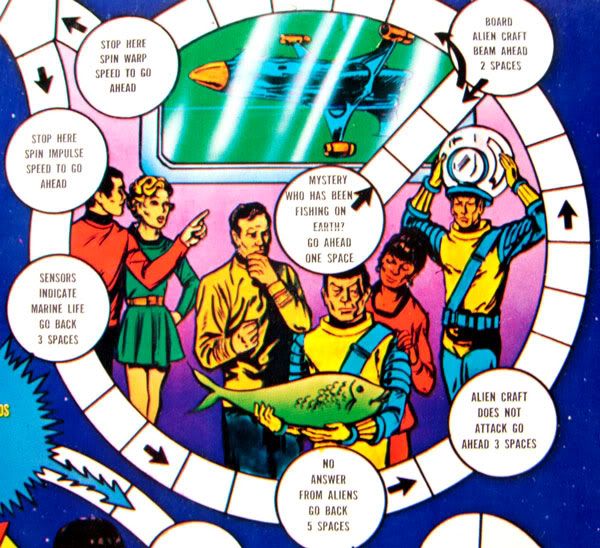 McCoy catches a big ass fish. Uhura is smitten. (Check out the cocky grin on McCoy's face!)
A crazy chef makes flying meatballs. Spock shoots the meatballs because he is a vegetarian.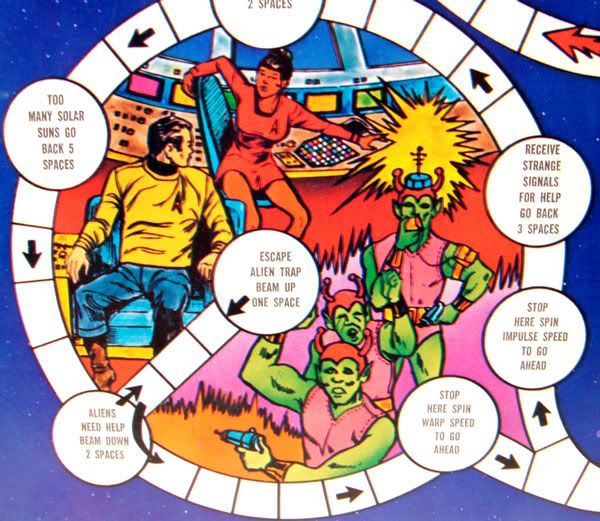 A planet where green aliens eat cheese and then flex. Uhura gets hit with the ol' whoopee cushion gag.
So is the game fun? Um, no. There's seriously no challenge to this game whatsoever. It takes about 10 minutes tops to get through a game. You just spin, go to your planet, and go home. The biggest challenge? You have to remember to spin impulse when you get to the planet or you lose a turn (sigh...which I actually did and Blaze immediately caught me on). Yep. That's all. Box says ages 4-10 and I'd say that's pushing it. Blaze isn't quite 7 yet and when we finished he was like "is that it?".
So pass on this one unless you're buying simply for nostalgia or appreciation for the box art.
Oh, and in case you have it and you need a copy of the instructions: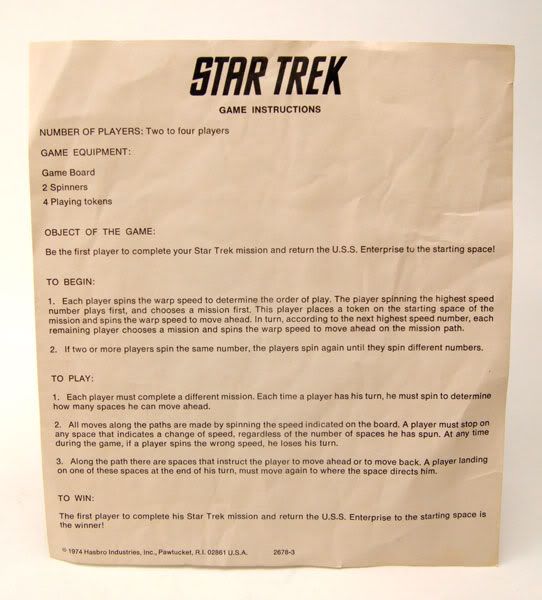 Yawn. -James