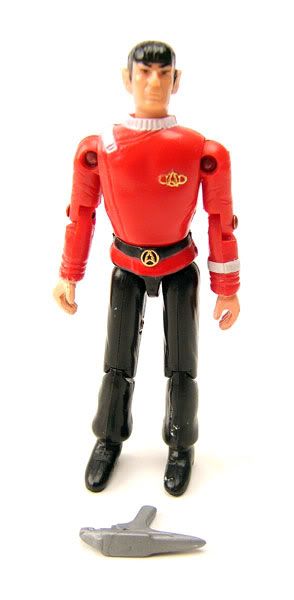 Figure Name: Mr. Spock
Manufacturer: Ertl Toys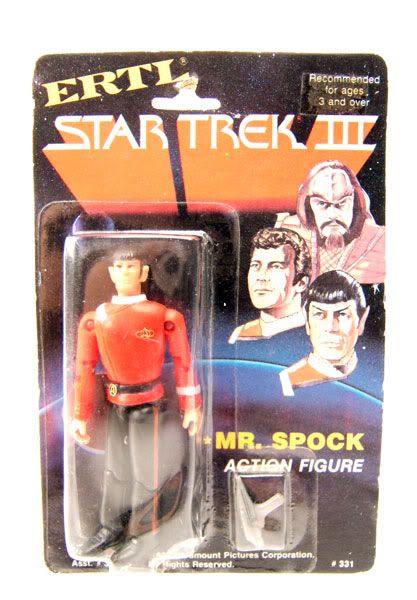 Mr. Spock was released carded as part of Ertl's Star Trek III The Search For Spock line.
The Rundown: Man, Ertl made some weird choices for it's Star Trek III line. Sure, Kruge was a no-brainer. But Scotty instead of McCoy? And Kirk in his starfleet uniform that he barely wears in the movie? Or even worse...Spock in his uniform which he only wears in a flashback scene from Star Trek II! Still, it's cool to have them in these uniforms in this scale, so I'll take 'em any way I can get 'em.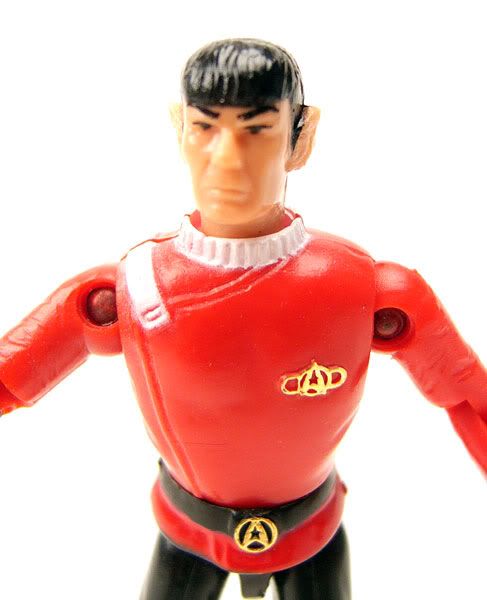 The head is not bad. Easily recognizable as Spock. Really not bad for the scale and the time period. Mego may have done it a bit better on the 'Motion Picture' figures though....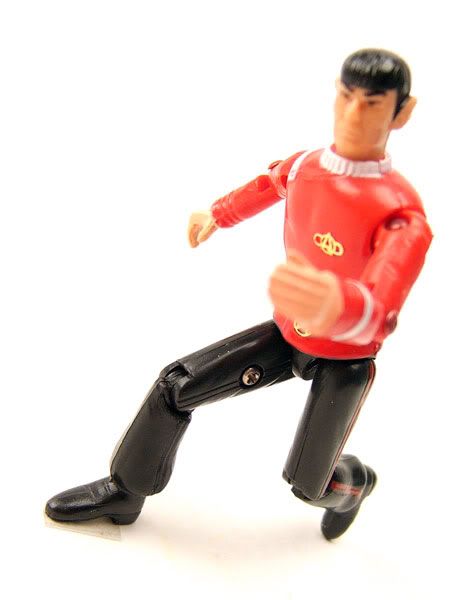 The body sculpt is okay. Ertl chose to go with the O-Ring style articulation (like G.I.Joe and Dukes Of Hazard figures) which somewhat limits what you can do with the sculpt. This made them awesome for me when I was a kid though... They can do lots of cool poses and moves and were able to easily interact with my G.I.Joe figures ;)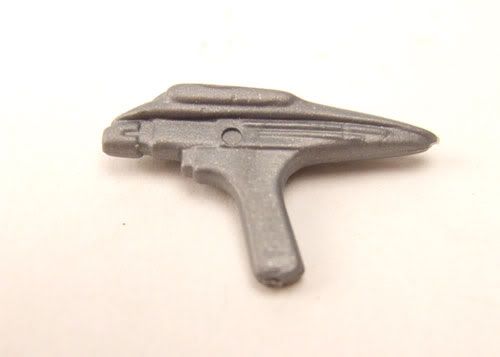 Accessories: Spock comes with a phaser. It's a good sculpt, but it's WAY too big and he can't hold it well due to his hand sculpt. You're better off leaving it at his feet...
-James