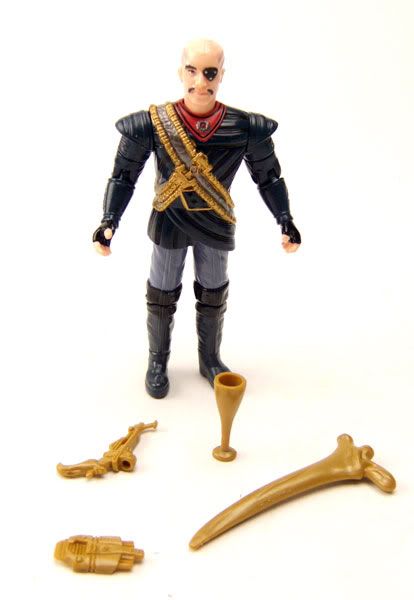 Figure Name: General Chang
Manufacturer: Playmates Toys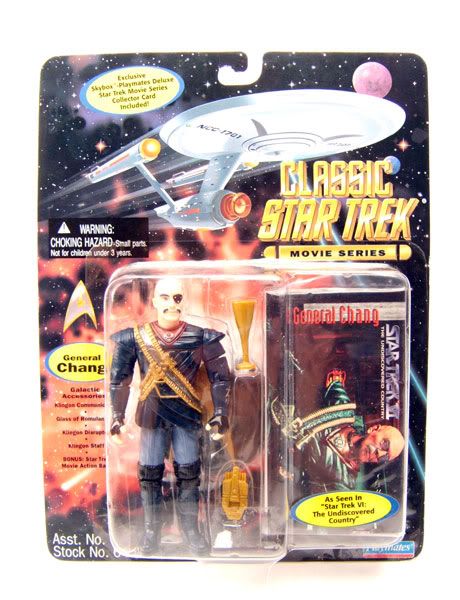 General Chang was released carded as part of Playmates' Classic Star Trek Movie Series.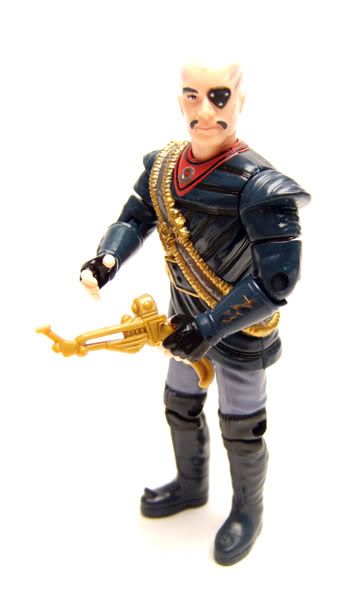 The Rundown: Straight out of Star Trek VI comes everybody's favorite Shakespear-quoting Klingon, General Chang! The vilest of the vile, General Chang is one of those baddies you just love to hate. Since he's only ever had one figure, how does this puppy stack up?...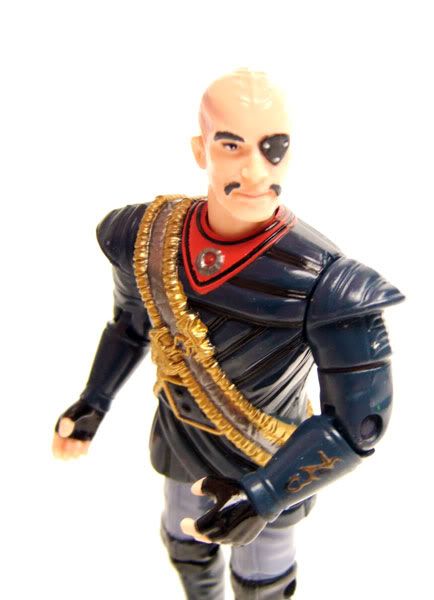 Let's start with the head. Unfortunatley, it's a little weak. It's got all the elements of Chang (the eye patch, the subdued head ridges, the facial hair) but it doesn't really look like Christopher Plummer. It looks more like Plummer's stunt double or something. Plus the skin tone is really light. I know Chang was fair-skinned by Klingon standards, but this figure is pale by human standards even!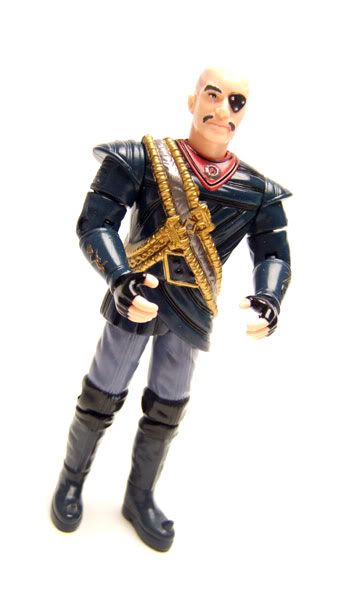 Things get a little better on the body. The sculpting on teh uniform is pretty intricate, and the paint detailing is some of the nicest in the entire playmates line. The figure does a really nice job of matching the costuming from the movie.
One of my major gripes with the body is the arms. They seem a bit small. Oh, and the hands are pretty much useless. I had a heck of a time getting Chang to hold anything long enough to shoot a picture of. There's no way he'd hold them for long in a display without some kind of adhesive aid. That's a shame.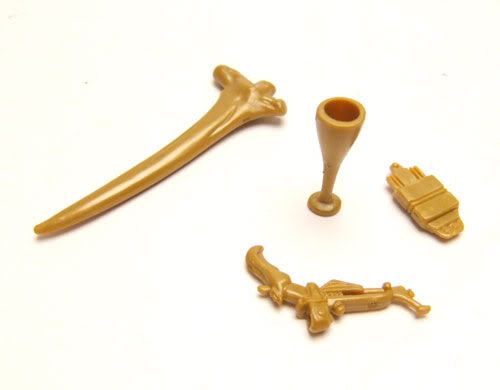 Accessories: Chang comes with a Klingon Communicator, a glass of Romulan Ale, a Klingon Disruptor, and a Klingon Staff. They all look great sitting in a pile at his feet. ;)
So, we get one Chang figure and it's just kinda ok. C'mon Diamond Select! Give us a Chang! And a Gorkon too while you're at it!
Oh, and here's his bio-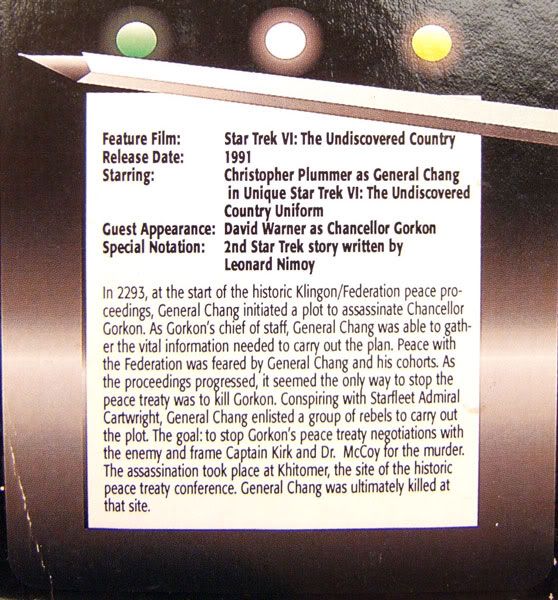 -James