Figure Name: Captain James T. Kirk
Manufacturer: Playmates Toys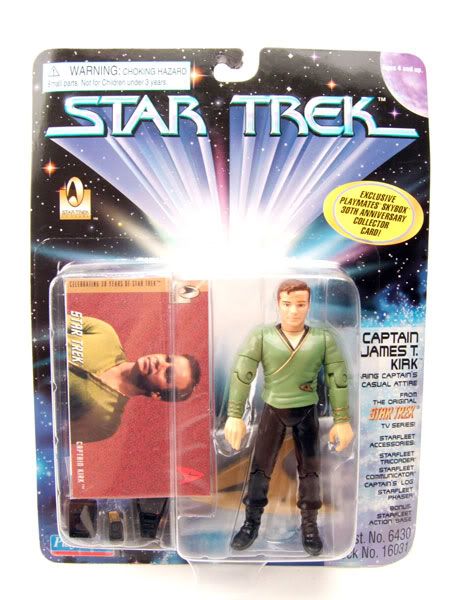 Casual Kirk here was released carded on the Playmates Star Trek 'Unified' cardback.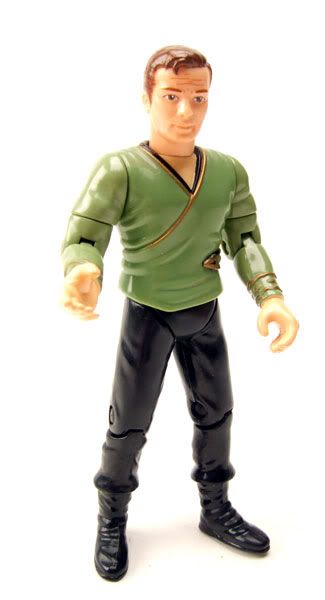 The rundown: When Kirk's just kicking back and relaxing around the ship, or if he needs to differentiate himself from an evil duplicate, he dons his sweet casual attire. This figure depicts the wraparound version of that outfit.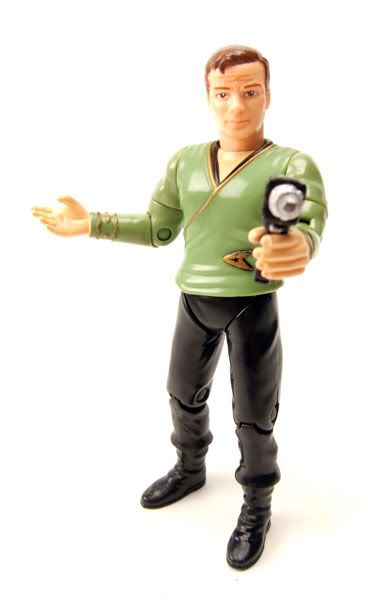 I really like ths figure itself. For some reason, the stance in particular stands out to me as very 'Kirk-like'. Playmates did a bang up job capturing the look of the outfit too. Plus this is one of the very few Classic Kirks you could buy on a single card, so it's nice that the figure is really well done, except one minor thing...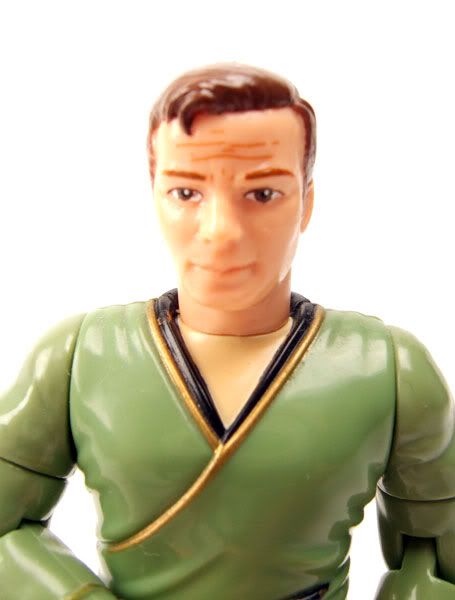 What's up with the heavy forehead lines? I know Kirk would do the scrunchy forehead thing sometimes, but this seems a bit heavy. This is Kirk in relaxing gear, not worry gear. I guess it's nothing a little paint thinner couldn't fix, I just don't see why they did it. Who knows...still a great figure.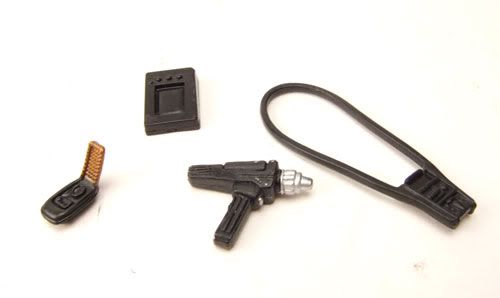 Accessories: Kirk comes with a starfleet logo stand (not pictured), a phaser, a communicator (every one I've seen has an unpainted interior), a "captain's log", and a tricorder. He shoulda came with a bottle of brandy though...
And in case you want to read his bio-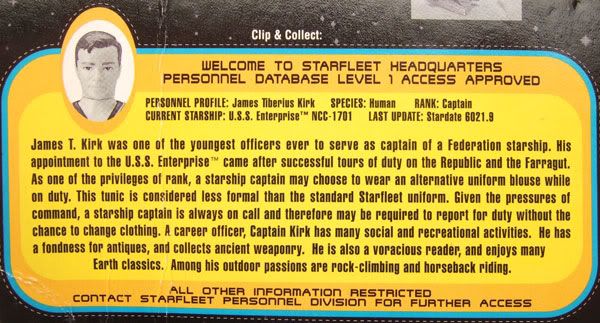 -James