Figure Name: Captain Kirk (as seen in "Amok Time")
Manufacturer: Diamond Select Toys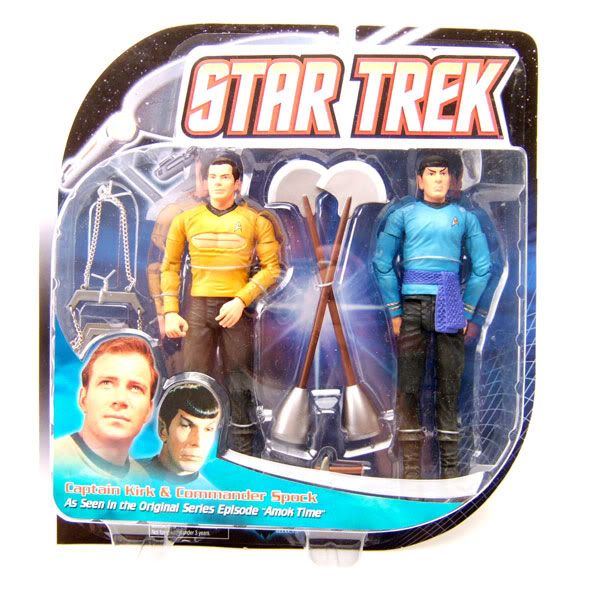 Kirk was released by Diamond Select in the "Amok Time" 2 pack with Commander Spock.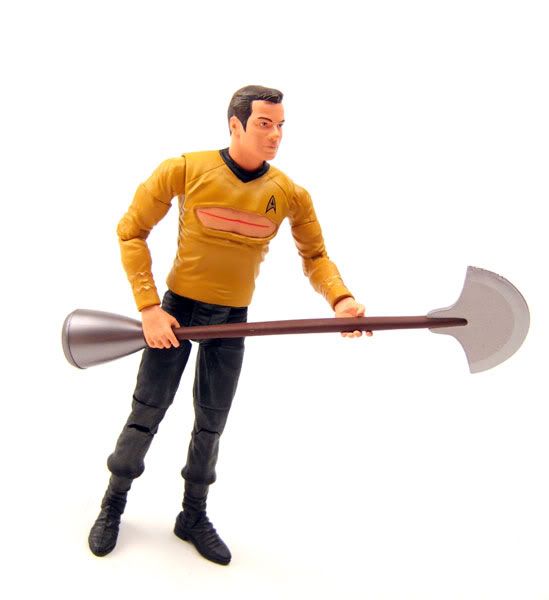 The Rundown: Yesterday we looked at Spock, which makes today Kirk's turn! Again, we see some reuse from the original Art Asylum sculpt, but with a newer sculpted torso. Since both figures needed changes made to their torsos (Spock needed his sash, Kirk needed his battle wound), Diamond took the opportunity to get rid of the rubber shirt and do a solid hard sculpt chest. I personally love it and wish they'd do more like this.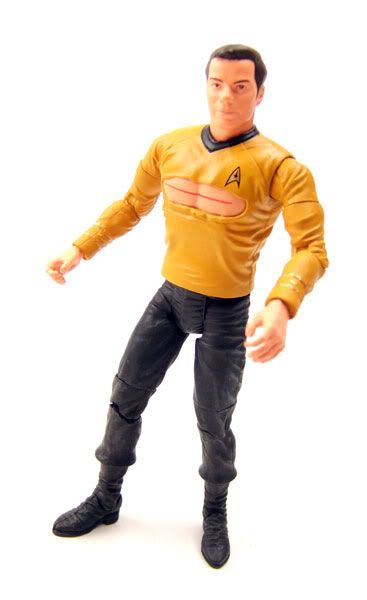 The figure is still well-articulated, despite the loss of the torso articulation, and you can still get some great poses out of him.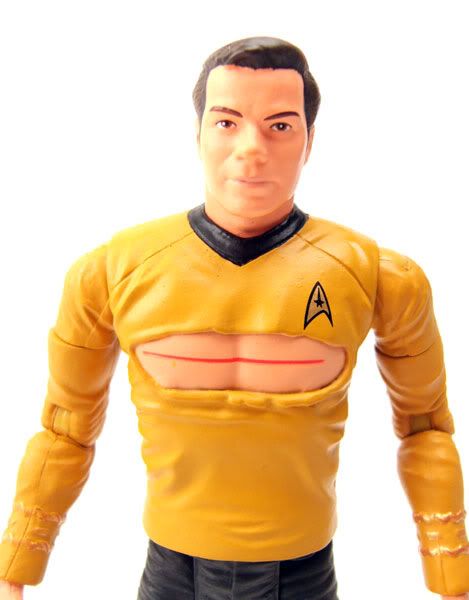 Whereas with Spock I felt that the new paint job on the head was a bit of step back, the Kirk is actually an improvement. The skin tone seems allot closer to me and makes him look a bit more like Shatner. Still, the head sculpt has never been all that great...but the new paint does make it work, at least until the new Wave 5 head comes along and I can switch it out. ;)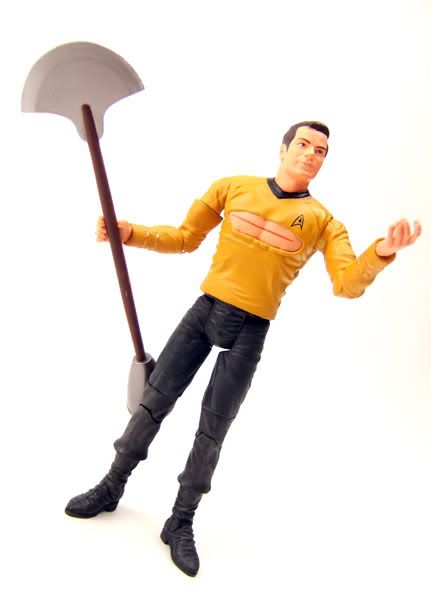 The paint detailing on the body is really, really sharp. The over wash they gave the uniform gives it a really nice dirty look. The symbol on the chest is placed correctly and is really sharp too.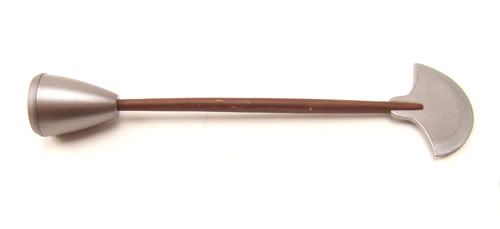 Accessories: Kirk gets a lirpa of his own to fight with! There's a couple of other things in the pack as well, but I considered those Spock's stuff, not Kirk's.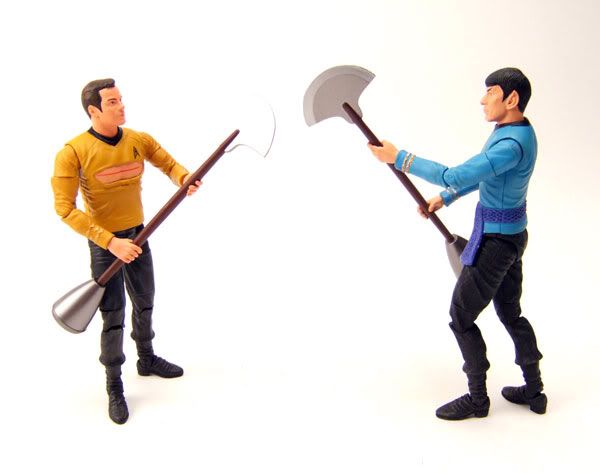 Pretty great 2-pack all-in-all. I highly recommend it.
-James