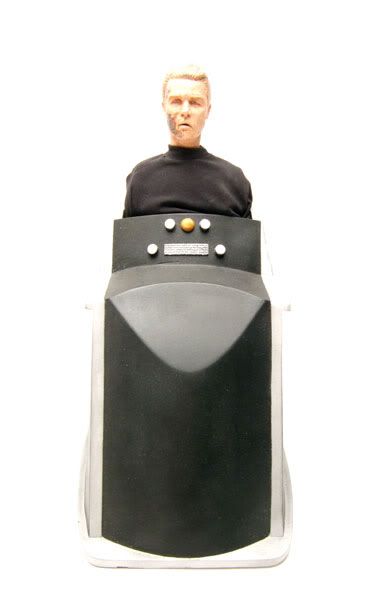 Figure Name: Captain Christopher Pike
Manufacturer: Sci Fi Metropolis (Unproduced)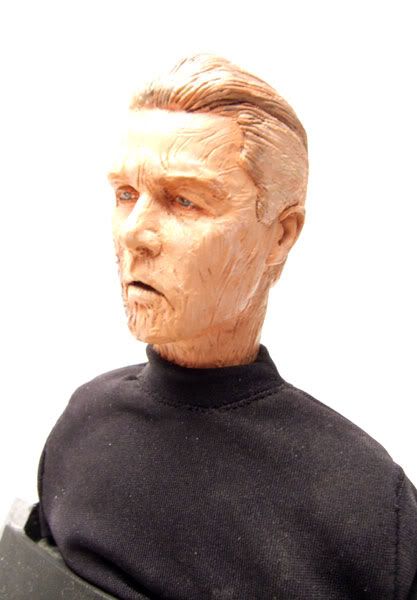 The Rundown: If you follow my blog, you probably remember my first post about the unproduced Sci Fi Metropolis line (
Dr. McCoy
). Pike here was another figure of the group of 8 from the original proposal. A non-irradiated Pike from "The Cage" was planned for later down the line, but "Menagerie" Pike here was finished first.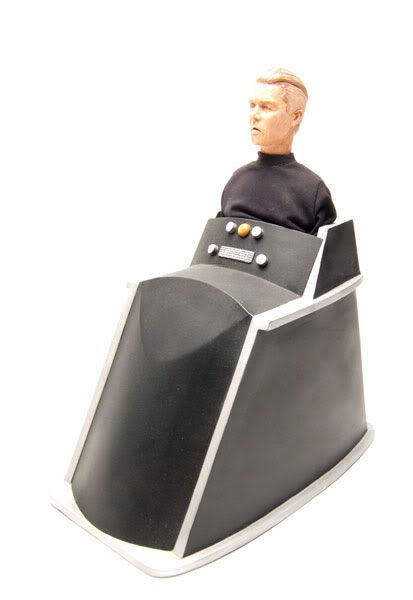 Now the one I have is not a final production piece, so it's tough to gauge how things would have gone in production. The chair is one solid (and HEAVY) piece. The torso and head are seperate pieces that just sit on the chair. I'd assume the torso would have been mounted and the chair would have been hollow in the final version. I would hope that the light bulb would blink as well, but I have no idea. Wheels would probably be put into the chair as well, but again, that's a guess.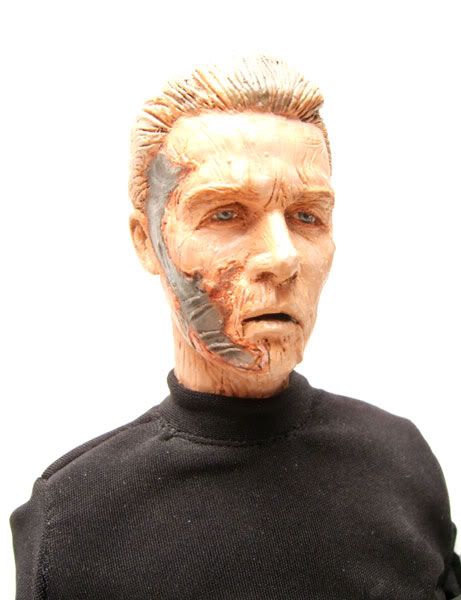 Man, look at that head! The deatailing in his scarred face is amazing, especially the big scabby gray thing on his right side. Mine is hand painted, but again, judging by their previous offerings, the production piece would have looked just as nice. What a bummer that we get stuck with the cruddy Ultimate Quarter Scale figures over these masterpieces...
-James