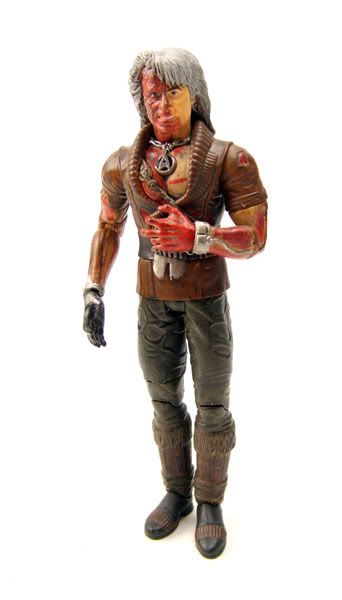 Figure Name: "Genesis" Khan
Manufacturer: Diamond Select Toys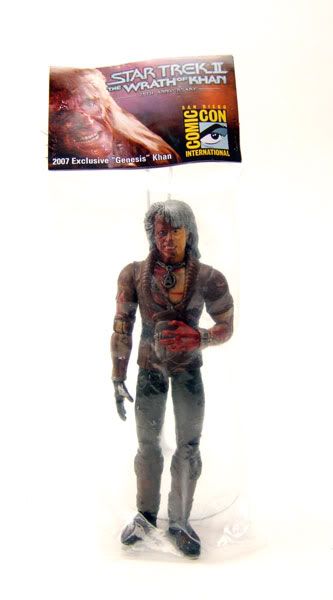 "Genesis" Khan was released as a bagged figure as part of the 2007 San Diego Comic Con exclusive set of Star Trek II The Wrath Of Khan figures.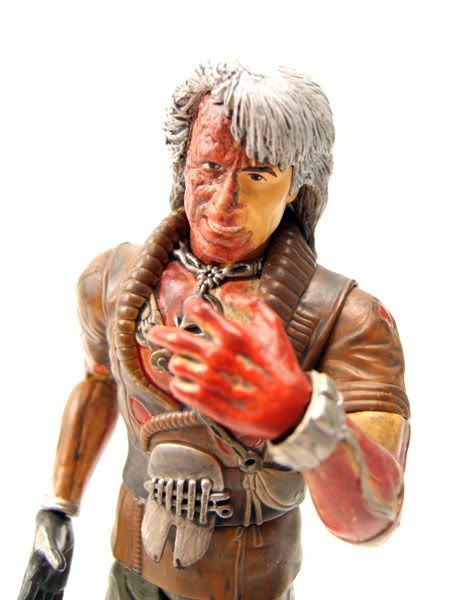 The Rundown: This one's gonna be kinda short and sweet since I'll save the more in depth rundown for the regular release Khan figure. The only things that make this one different are a new arm and head sculpt, and a new bloody paint job. This figure was only available if you bought all the figures from the 2007 San Diego Con exclusive TWOK set. Buy them all, and you got "Genesis" Khan as a freebie.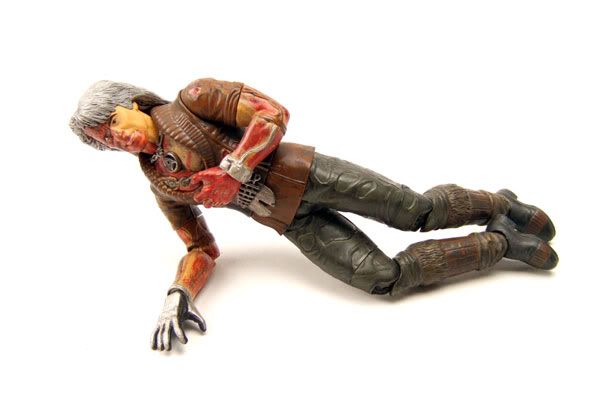 The figure itself is pretty sweet. Just like the standard TWOK Khan, the body is well sculpted with plenty of articulation. The new bits on this one are incredibly well done. The head does a great job of capturing the injured Khan, and the crippled left arm is positioned very much like he held it in the movie. Really well done figure and a great little bonus for us Khan fans...
As a little side note, I just want to say that this is the kind of exclusive I love. It's not a character that's only available at a show, it's a different version of a character that you can simply ignore if you wish. You can still have the regular Khan from stores and you can either take or leave this one without missing much in your collection.
Oh, and he didn't come with any accessories, so no accessory shot on this one...
-James