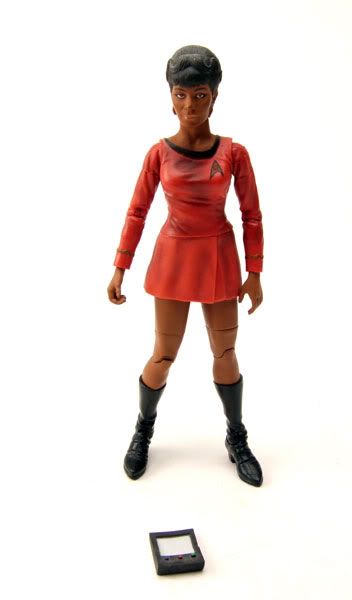 Figure Name: Lieutenant Uhura
Manufacturer: Art Asylum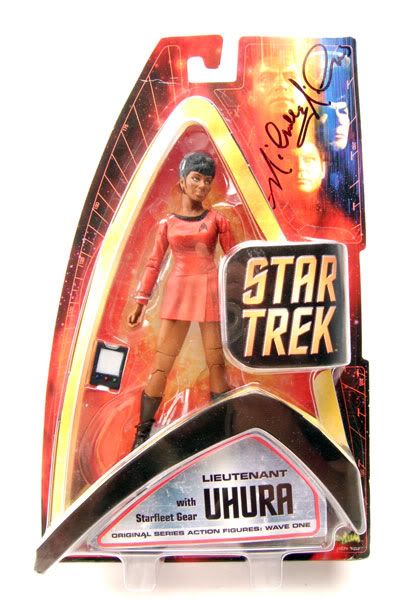 Uhura was released carded as part of Art Asylum's first wave of Classic Star Trek figures. (Tee hee...mine is autographed!)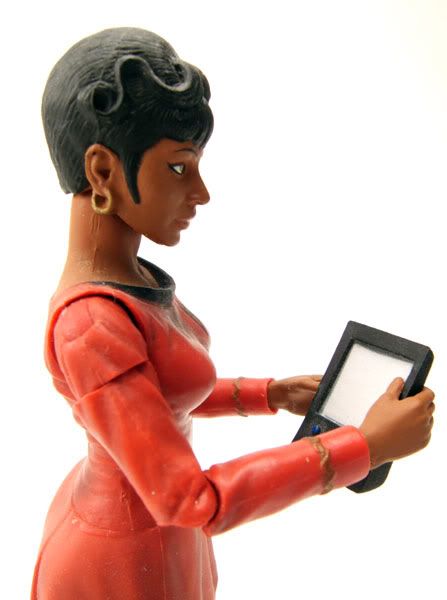 The Rundown: Art Asylum gave us some of the best Trek figures ever made, and Uhura here is no exception. A somewhat surprising (to me at least) first wave pick (as opposed to say Scotty), the figure is incredibly well done and a fantastic rendition of the characters back in those days.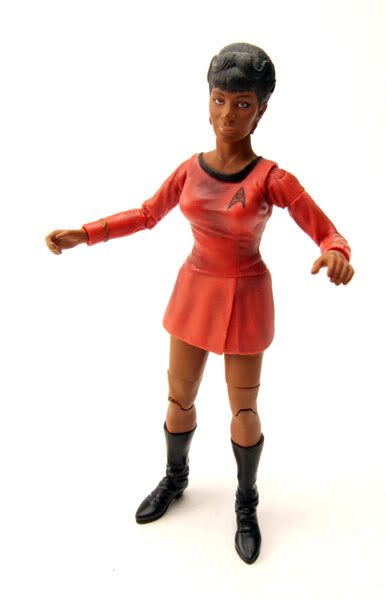 The body sculpt is pretty darn accurate. The outfit looks just like the show except for maybe just a hair too much paint over spray. Uhura is well-articulated but not to the point that it hurts the sculpt. She's got a rubbery skirt too in case you want to have her sit down on your non-existent Bridge playset. Speaking of sitting down...
...check out that booty! While it may seem a little overboard, I don't think it's too much of a stretch. It was the 60's. Women were built a little fuller back then and Nichelle Nichols was no exception. It's pretty accurate for her...maybe not so much when they reuse that lower half for Nurse Chapel though...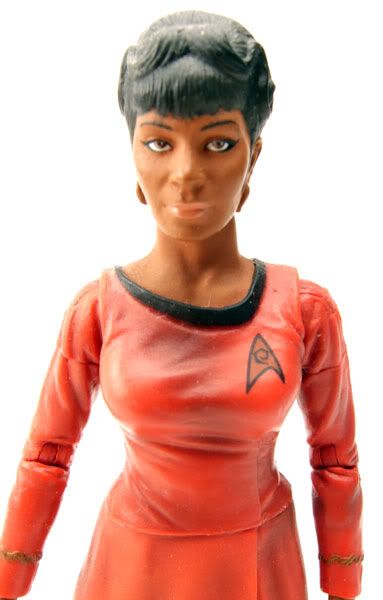 When Art Asylum nails a head sculpt, they REALLY nail it. I think they nailed it with Uhura. That's just a great head sculpt.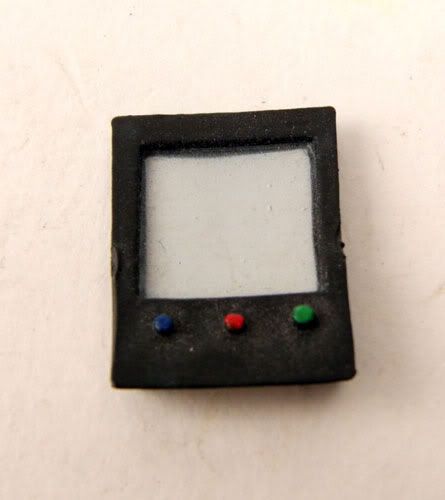 Accessories: The one place this figure is really lacking is accessories. She gets a classic series stylus. That's it. Not even a communicator for the communications officer? Little side note- When they first showed prototypes of this figure, there was a head sculpt of her with the communications thing stuck in her ear. I'm not sure if that was going to be an alternate switchable head, but if so that would have made the lack of accessories make alot more sense. As it stands now though, you're forced to crib accessories from other figures to equip Uhura for landing parties...
-James