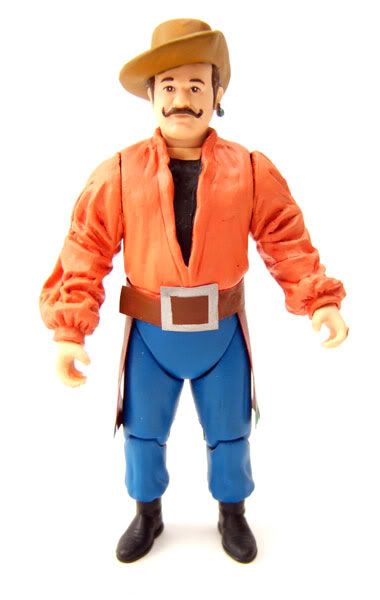 Figure Name: Harry Mudd (As Seen in "Mudd's Women")
Made by customizer Matthew Hackley
The Rundown: Continuing the line of "What if Playmates had kept the Classic Star Trek license?" figures, here's Harry Mudd! (Don't know what I'm talking about? Click
here
for more info). Now, if you've been with my blog since it started last month, you may remember
this post
where I first told of my love of the character Harry Mudd. He's awesome. Well, as explained in that post, when Playmates did Harry Mudd, they based the figure off of his appearance from the episode "I, Mudd", but his accessories were based on his appearance from "Mudd's Women". I always wanted a figure to match those accessories, so when it came time to nail down the list of figures Matt would be working on, Harry Mudd from "Mudd's Women" was pretty high up there.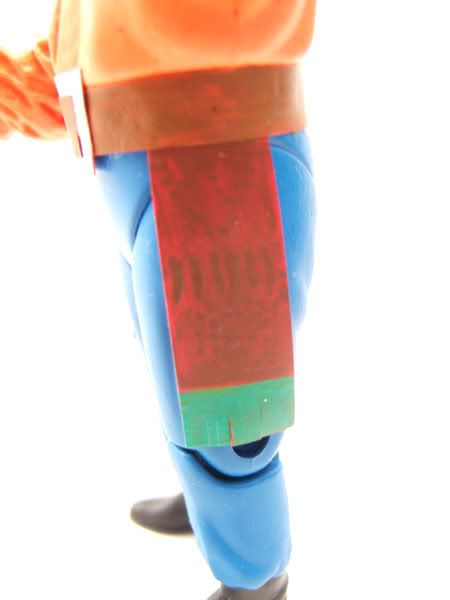 Matt really strived for screen accuracy with Harry. He matched the look from Harry's earring down to the little designs on Harcourt's 'belt flaps'. We also chatted about whether Harry should have his hat or not, since he goes without it for a large portion of the episode. In order to distinguish him more from the produced Harry Mudd figure, we ultimately decided the hat was the way to go...and I'm glad we did. The hat really helps set the figure apart. But my favorite part...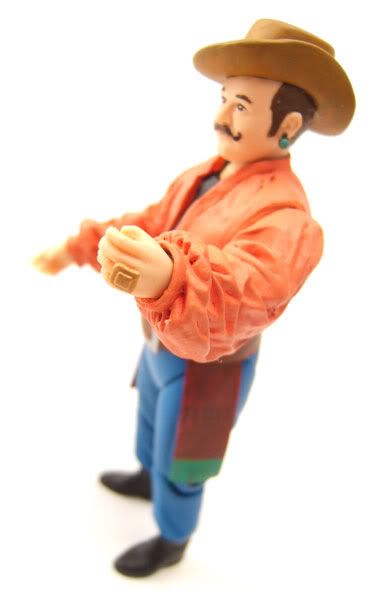 ...is the intricate work Matt did on those sleeves! Harry wore sort of a puffy pirate shirt in "Mudd's Women" and I was a little worried that it might be tough to capture. I think Matt did it really well. They bunch up at the wrists, and then billow out with tons of little folds and wrinkles. Really nice work!
So here he is..."Mudd's Women" Harry Mudd, as if Playmates had done him...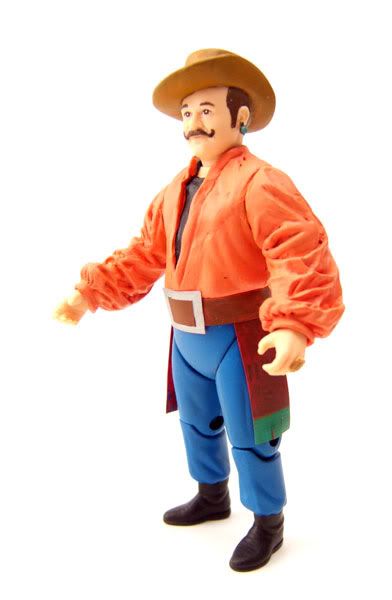 -James