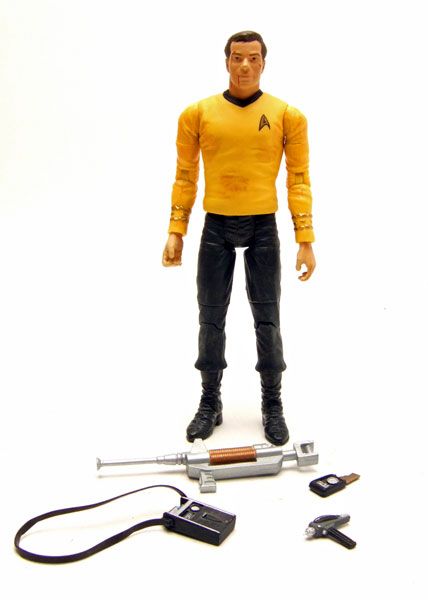 Figure Name: Battle Ravaged Captain James T. Kirk
Manufacturer: Art Asylum Toys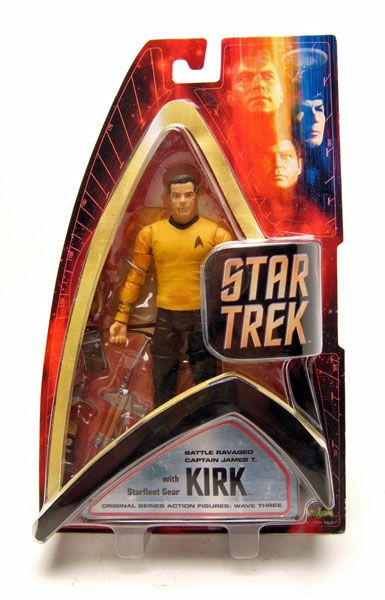 Battle Ravaged Kirk was released as part of Art Asylum's third wave of Classic Star Trek figures.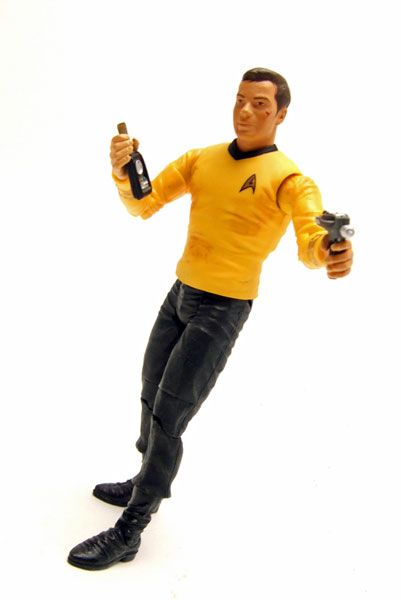 The Rundown: It seems like every toy line does a "Battle Ravaged" version of it's main character sooner or later. Well, Art Asylum's Trek line was no different and slipped a Battle Ravaged Kirk into it's third assortment. At least it's a variation that makes sense in this case though since Kirk spent much of his time in a battle-ravaged state on the show...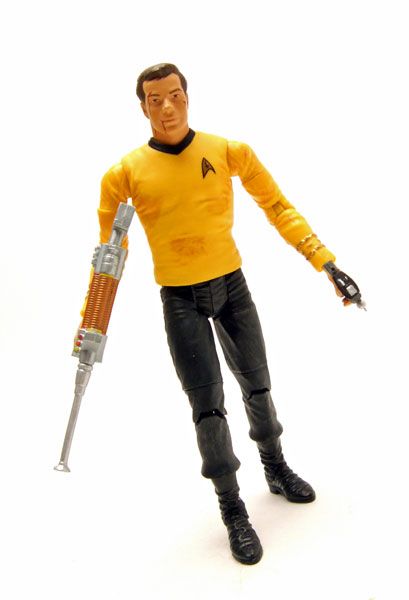 The figure is basically just a repaint of the "Exclusive Premiere" Kirk figure, so you're looking at that same great body sculpt here. There's plenty of articulation, and the proportions are great for Kirk. I wish DST would go back to this shirt mold on it's current yellow shirt Kirks. It fits much better than the McCoy shirt mold that they currently use. Oh, and the yellow of the shirt matches the AA Wave 2 Sulu and Chekov pretty well (though you'll have to do a little work to clean it up).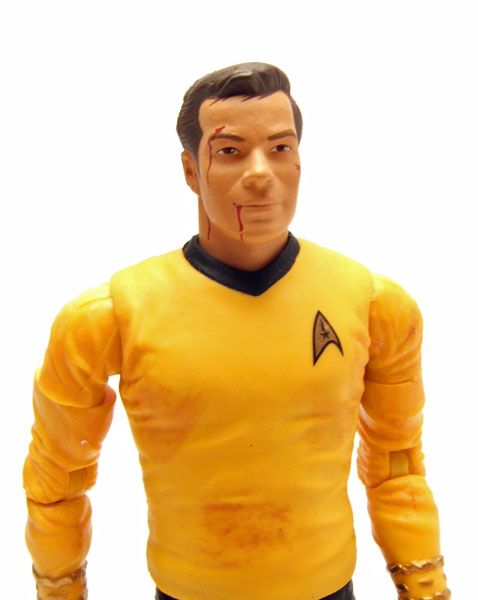 The head mold is the same used throughout the AA/ DST lines. The skin tone is bit tanner here than in the first releases which really helps make it look a bit more like Shatner. There's quite a few blood drips on the face that prevent you from using the head on other figures though...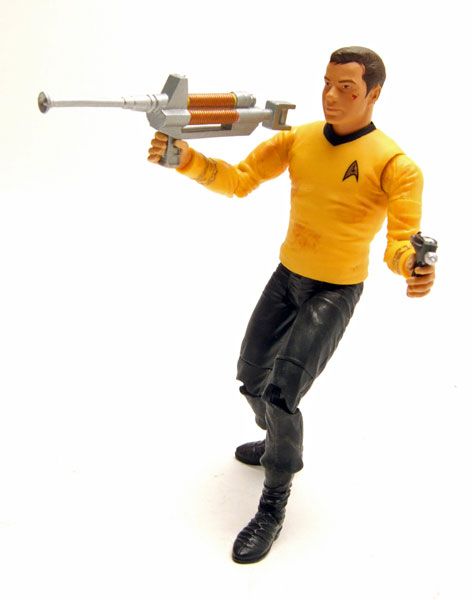 Of course, since this figure is called "Battle Ravaged", AA amped up the paint apps on this Kirk to give him that war-weary look. There's the aforementioned blood on the face, and a nice dirty paint app on the body. The effect is really good and makes the figure really stand out as not "just another Kirk".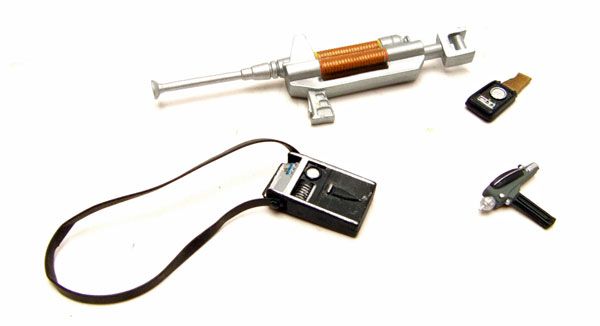 Accessories: This figure also shines in the accessory department. Kirk comes with a phaser rifle, a phaser, a tricorder, and a communicator. The phaser rifle is especially nice and is an accessory that hasn't been included very often (only here and with the Exclusive Premiere Kirk I believe).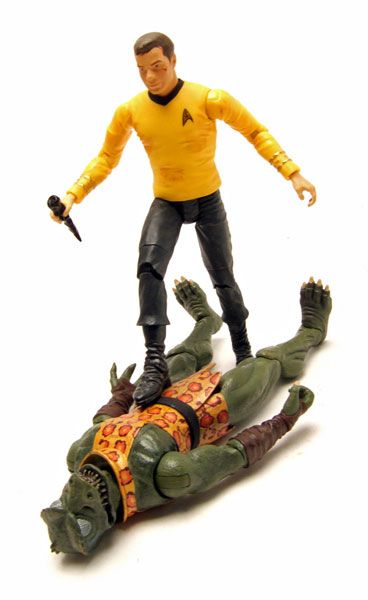 Most Trek figure fans are getting a little tired of the constant Kirk/ Spock variants. This one was really well done though and is a variant that makes sense. I recommend it even if your are "Kirked-out".