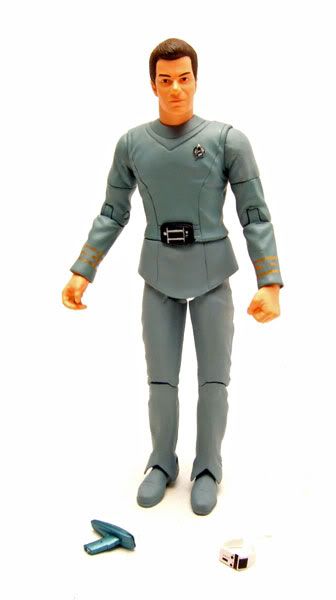 Figure Name: Captain James T. Kirk
Manufacturer: Diamond Select Toys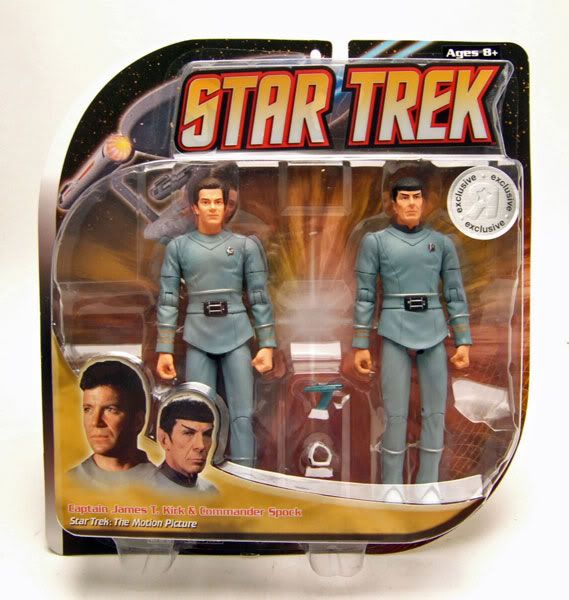 Captain Kirk was released as part of a Toys R Us Exclusive figure 2-pack with Commander Spock.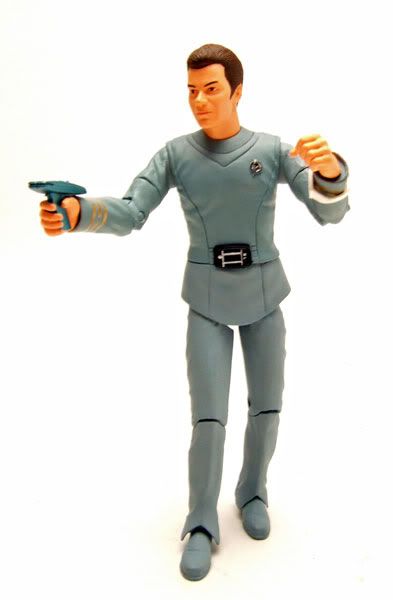 The Rundown: "Herbert! Herbert!"...*Ahem* Sorry, I'm watching "The Way To Eden" while writing this. Back to it... Toys R Us recently got a deal going with Diamond Select for some exclusive Star Trek merchandise. One of the first items was this Kirk in his gray captain's uniform from Star Trek: The Motion Picture.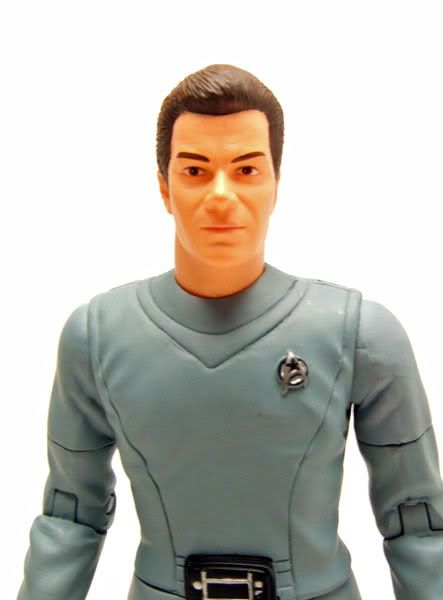 The head is the same used on the regular release Motion Picture 2-pack. I feel like it's far superior to the Wrath Of Khan head. The face is less 'pinchy', and the hair much less curly. It's so good in fact that I bought an extra to switch onto a TWOK body.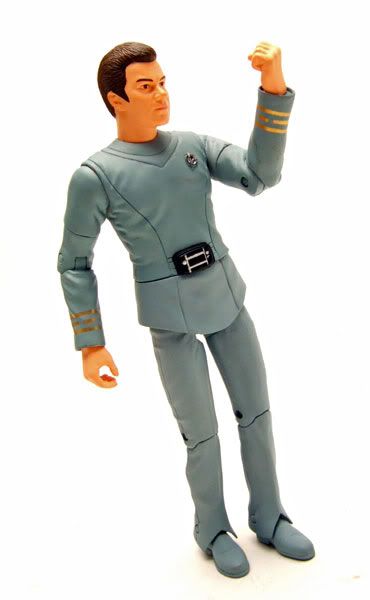 The body is pretty much the same sculpt used on all 3 of DST's TMP figures, with just slight tweaks on each one (like collar and 'skirt' differences). All 3 of them use the TNG Data legs and arms, including the closed fist. The fist works better for Kirk than it does for Spock. Kirk is a puncher.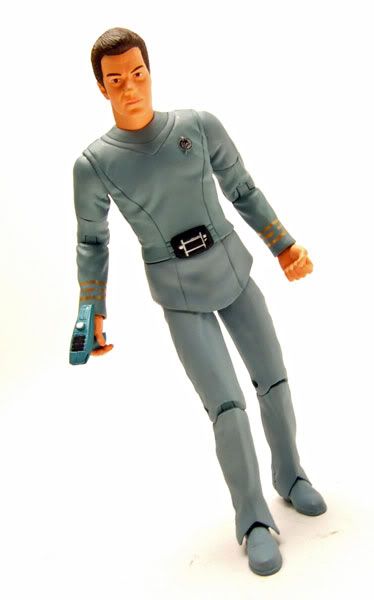 Since he reuses the Data legs, Kirk has a bit of the wonky leg syndrome going. Not as bad as on Data, but still noticeable.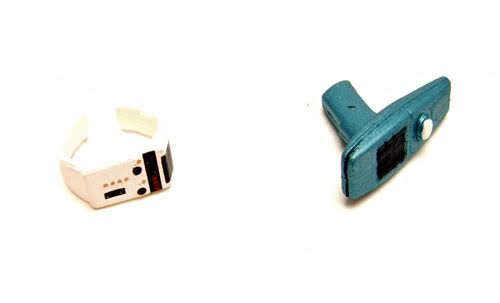 Accessories: Just like Spock, Kirk includes a TMP style phaser and wrist communicator.
As I said before, I love the TMP-style uniforms. All 3 figures that DST did in this style are really nice despite a couple of flaws. I just wish that DST would take a few more chances and release the rest of the crew. It's mostly just a matter of simple head swaps and minor tweaks. See-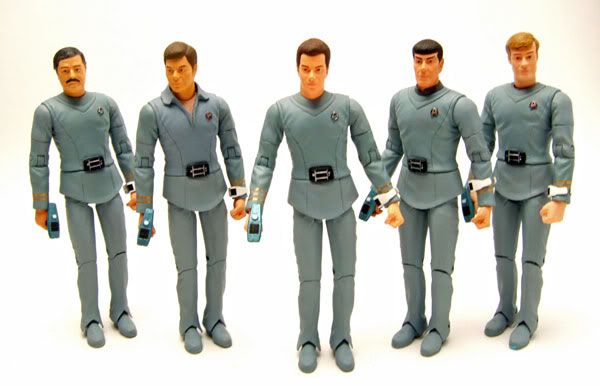 -James