Figure Name: Mr. Spock
Manufacturer: Playmates Toys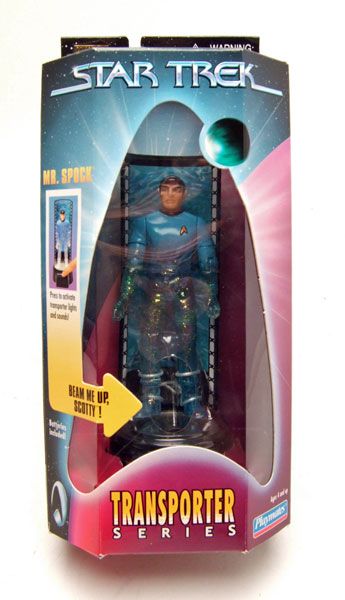 Spock was released as part of Playmates' boxed assortment of Transporter Series figures.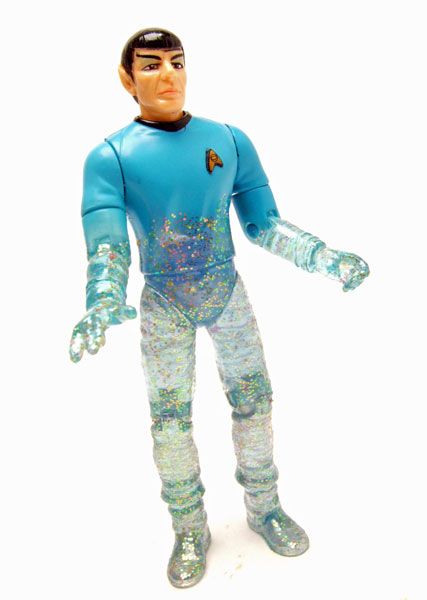 The Rundown: I'm trying to work my way through all these Transporter Series figures, since they're all kinda "one-trick-ponies". Today, we look at the always logical Mr. Spock!
Spock is just like all the other Transporter Series figures. Plug Spock on the base, press the button, and use the electronic features to simulate the beaming effect. The feature is pretty cool, especially when the room is dark.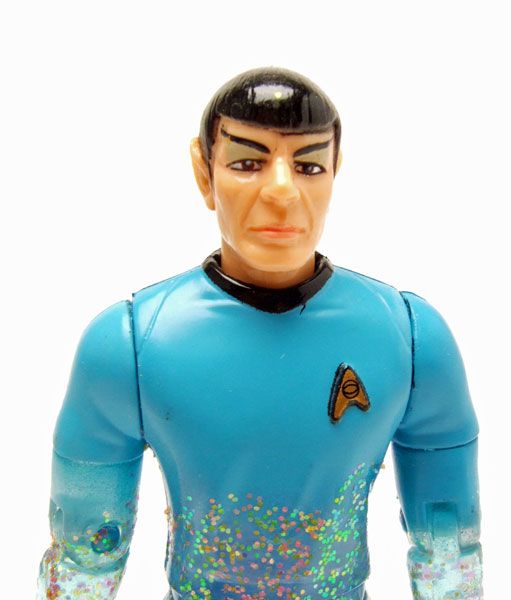 Transporter Spock utilizes the same body as the Classic Crew Spock, including the great head sculpt! Playmates did a fine job capturing the stoic features of Mr. Nimoy.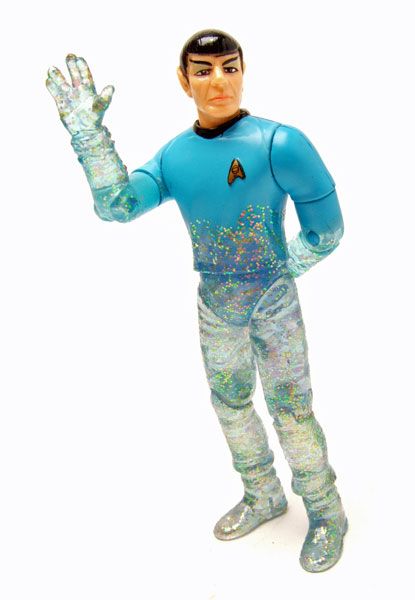 ...and just like the classic crew figure, Spock is permanently stuck doing the Vulcan salute. I really wish Playmates wouldn't have done this on most of their Spocks: I understand the reasoning behind it, but it really affects the poseability and playability of the figure.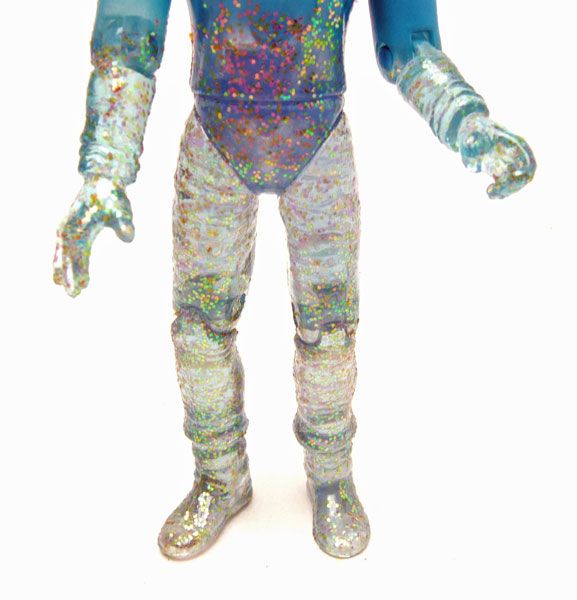 Just like all the Transporter Series figures, Spock is molded in translucent plastic, making half the figure appear to be in a "beaming" state, so it really only looks good standing on the base.
Accessories: Spock only includes his transporter base.
And the bio: