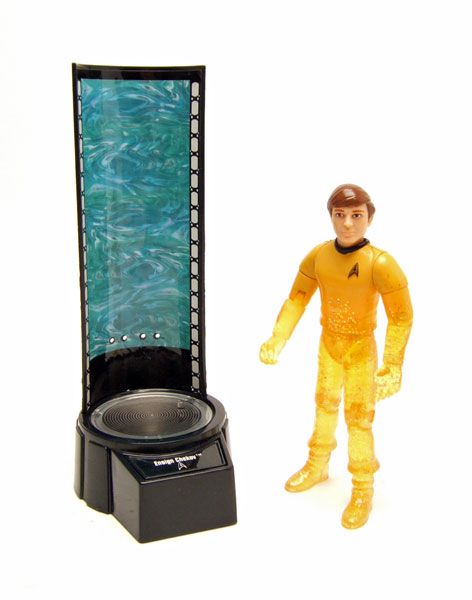 Figure Name: Ensign Chekov
Manufacturer: Playmate Toys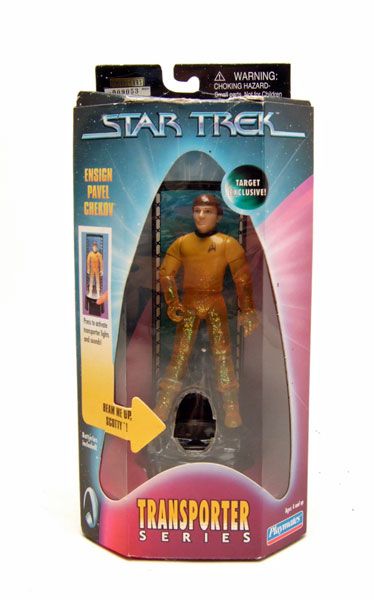 Ensign Chekov was released boxed as part of the Target Exclusive Transporter Series.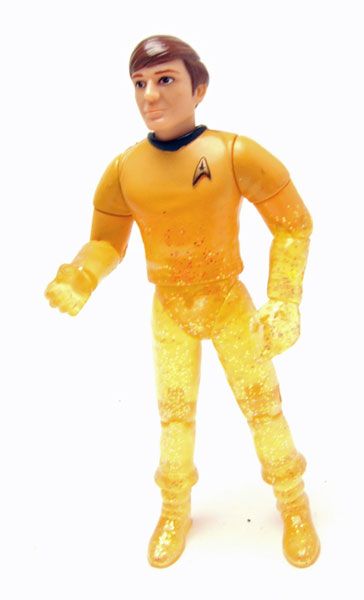 The Rundown: Playmates only did 2 TOS Chekov figures (plus 1 movie style figure); the Classic Crew Set figure, and this Transporter Series figure. The first wave of Transporter Series figures was available everywhere, but many of the crew (like Chekov here) didn't make it into that batch and were released through Target as exclusives.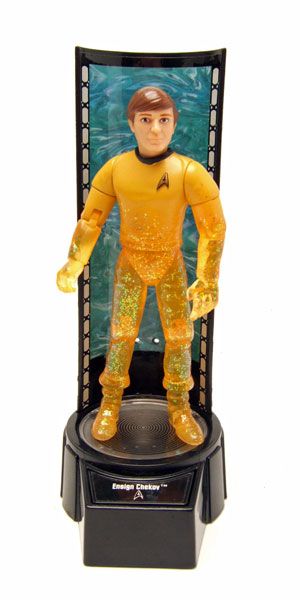 You probably already know the gimmick with these, but just in case you don't- The Transporter Series figures each come with a base that has lights and sounds. Place your figure on the base and press the button- Wowzers! A TOS Transporter sound effect plays and a light shines up from the base illuminating the translucent portion of the figure: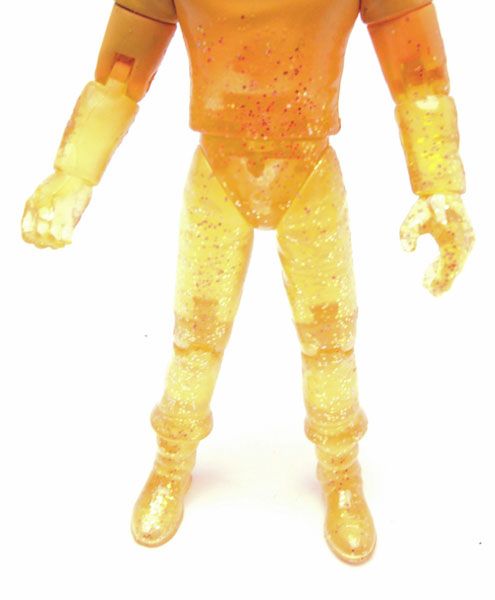 Chekov (like all the Transporter Series figures) is mostly molded in a translucent plastic with bits of glitter mixed to facilitate the Transporter Series effect. I think the yellow plastic used on Chekov here (plus Kirk and Sulu) works best with this feature.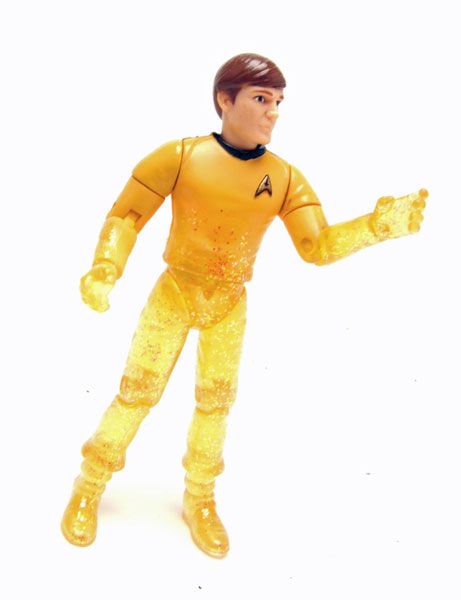 So there's not much you can do with the figure when he's off the base. He looks a little strange just standing there in a beaming state... but he does look great on the base!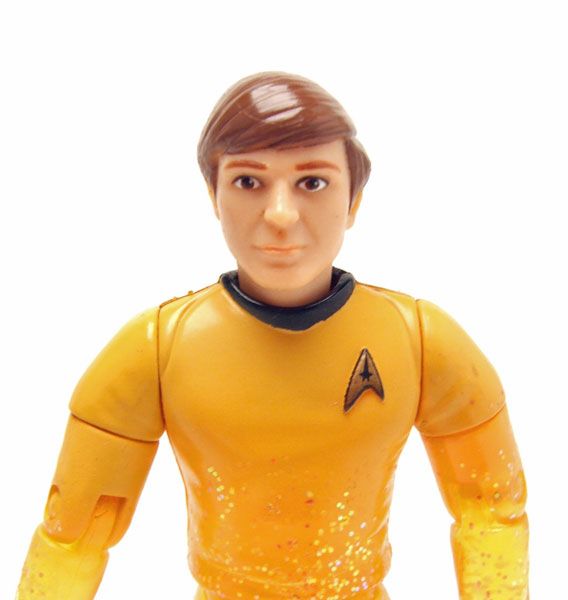 The head sculpt is just as good here as it was on the Classic Crew Set figure. Playmates did a great job on this one, especially the Monkees-inspired hair.
Accessories: Chekov, like all the Transporter Series figures, doesn't come with any accessories except the Transporter base (which has his name printed on it).
His box bio: