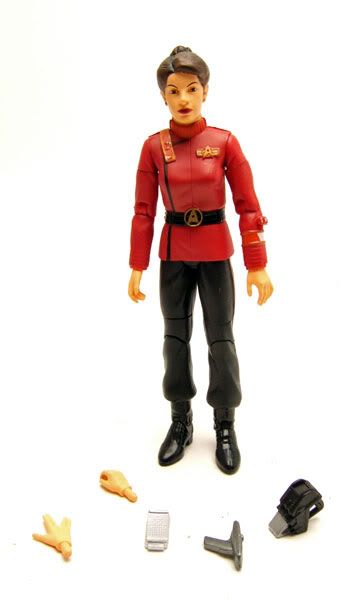 Figure Name: Lieutenant Saavik
Manufacturer: Diamond Select Toys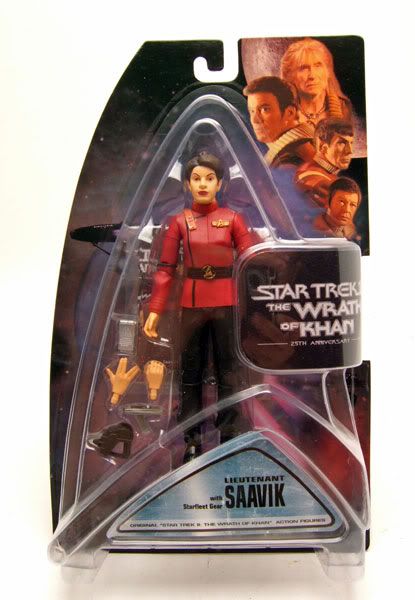 Diamond Select released Saavik carded as part of it's "Star Trek II: The Wrath Of Khan" line.
The Rundown: Lt. Saavik was a fine addition to the crew in Star Trek II. She supplied a much needed fresh face to our classic crew. Saavik hasn't gotten the figure treatment very many times; we got the fantastic Playmates 4.5" version, and then this DST version. Did the DST version improve on the Playmates version? I'm really not sure...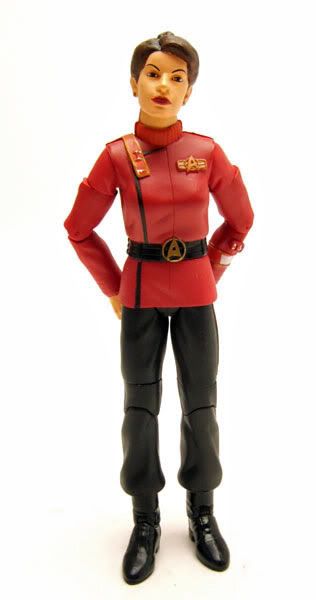 The body sculpt is nice. DST sculpted one female TWOK-style body for both Uhura and Saavik, but it really seems to fit Saavik a little better. All the costuming details are there, and the figure is pretty nicely painted.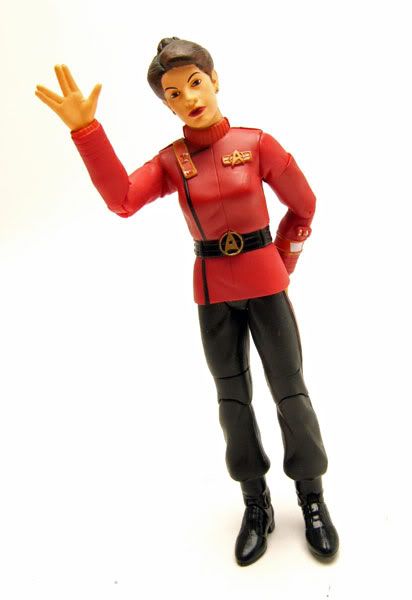 My biggest gripe on the figure is the legs. One of the feet seems to sit a bit lower than the other, which makes standing the figure straight up a little difficult. In fact, she kept falling over in most of these pics. My Uhura has the same problem, so it's definitely not just mine.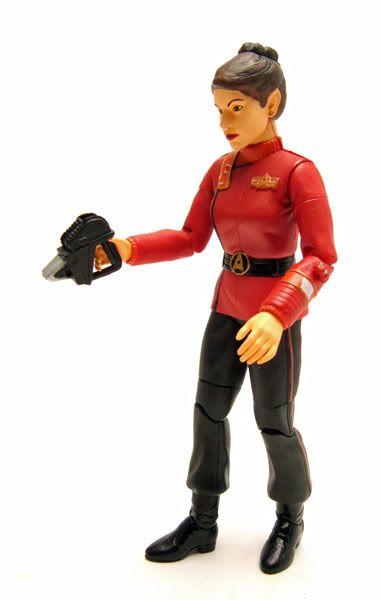 Stance issues aside, the figure (like the rest of the TWOK offerings) is very well-articulated and can strike a ton of poses....if you can keep her standing that is.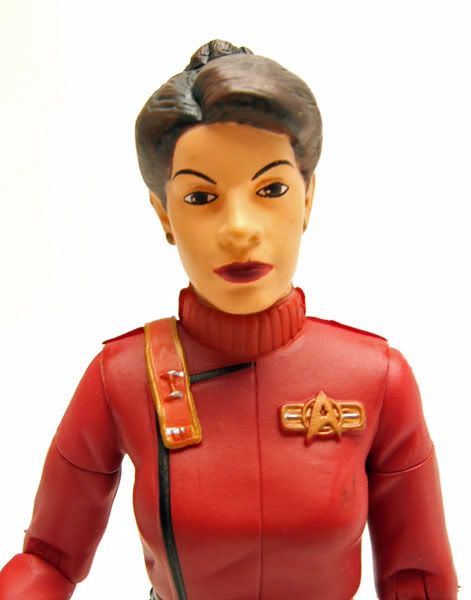 I'm still not sure how I feel on the head sculpt. From certain angles, I see a ton of Kirstie Alley in it... other angles, not so much. The Playmates head was really fantastic in my opinion and this version doesn't seem to improve on it. Oh, and mine is constantly popping off. She's kinda like a bobblehead.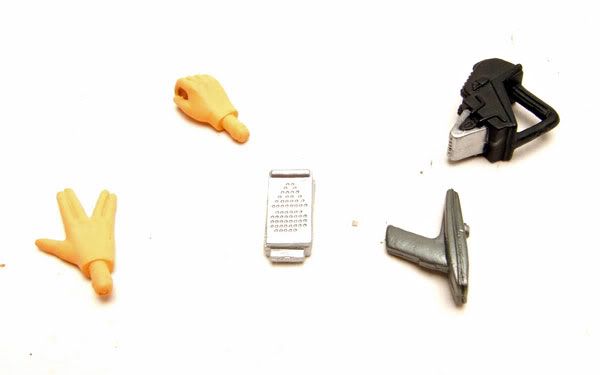 Accessories: Saavik comes with her scanner, communicator, phaser, and 2 extra hands.
I like this figure...I just don't love it like I do the Playmates version. I'd love it if DST would go back, fix the leg, and throw a Robin Curtis head on it though...
-James