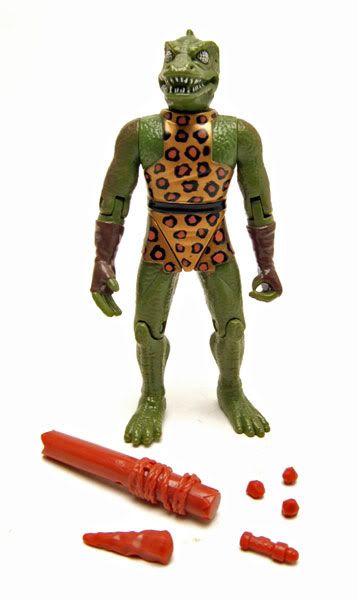 Figure Name: Gorn Captain
Manufacturer: Playmates Toys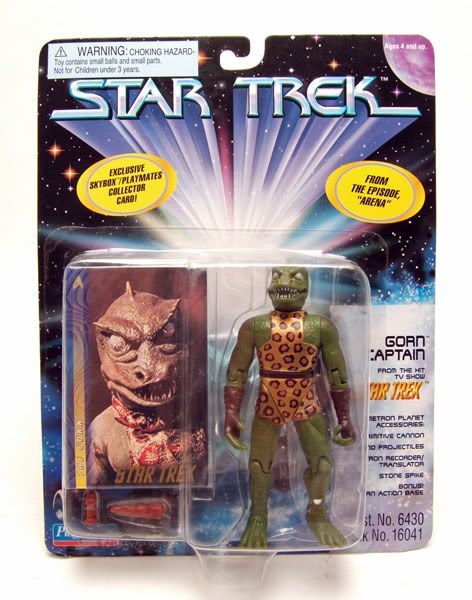 The Gorn was released by Playmates on their 'Unified' cardback.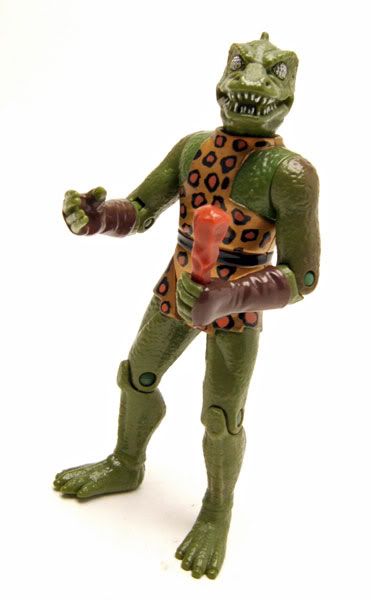 The Rundown: Well, I had one more SDCC exclusive spotlight left to run, but I wasn't really feeling it today, and since it's my birthday I decided to pick one of my fav Star Trek figures for today's treatment: The Gorn Captain! I believe this is one of Playmates finest efforts in the 4.5" line.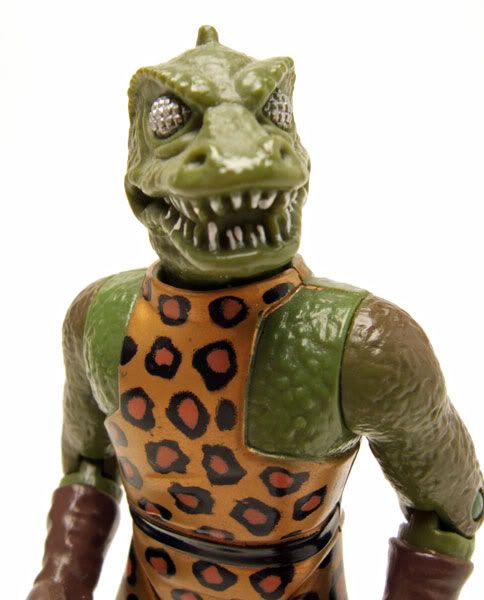 The head sculpt is really amazing. Art Asylum did a fantastic job on their Gorn, sure, but I think this figure can still hold it's own after all this time. The detail on the eyes and mouth are especially nice, and they did a great job of mimicking the look (and limitations) of the mask.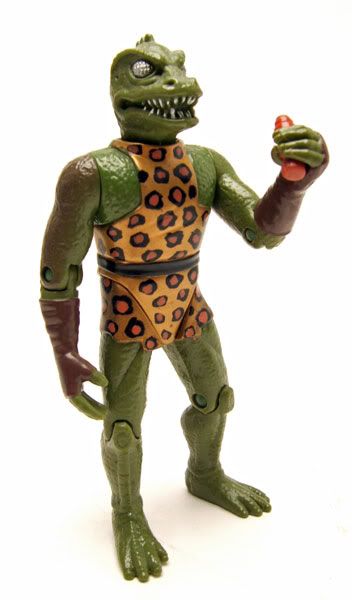 The Gorn is a totally unique sculpt and boy is it nice! Playmates sometimes got a little wonky with proportions, but Mr. Gorn looks just fine. He's got your standard Playmates articulation, minus a the bicep joint (I guess to not break up the sculpted detail in the skin). The paint detailing is also quite nice, with a brown shading to his lizardy skin and a really well-done outfit.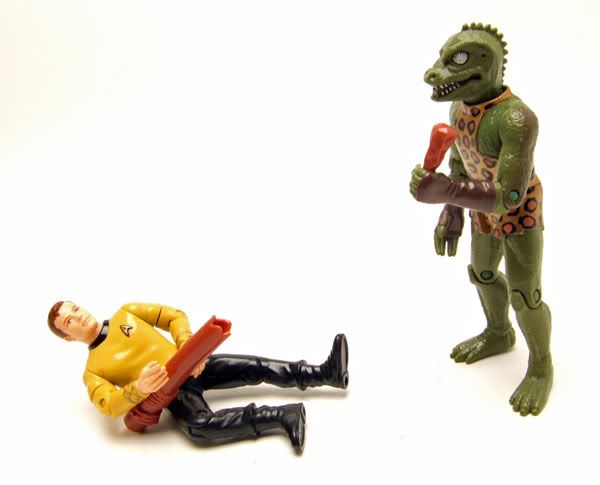 That's right Kirk...blast some diamonds at that dirty lizard!
The Gorn Captain is truly a figure no Playmates TOS display should be without. Playmates knocked this one out of the park! As with most Playmates figures, this one can be had pretty cheap nowadays...so go buy it!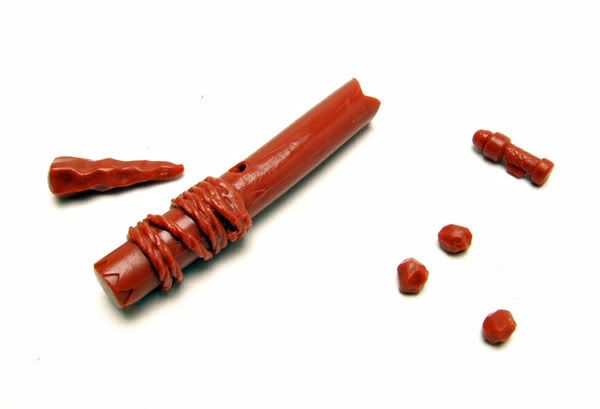 Accessories: The Gorn includes an alien display stand (not pictured), a stone spike, the metron translator, and a primitive cannon with 3 diamonds to give to your injured Kirk.
Read more on the Gorn Captain: